If you are using the application alone, then there is no need to add more users to a particular application instance. However, many times, there will be a requirement to allow your team members to access this application instance. You may have to give full access to your team members, or sometimes you may wish to provide them with restricted access. Office Anywhere allows you to do the same in simple steps.
When you have logged into Office Anywhere, you can see a button named MANAGE on the right-hand side. Using the Manage button, you can manage your applications and users. Click on theMANAGE drop-down, which has two options – USERS AND APP.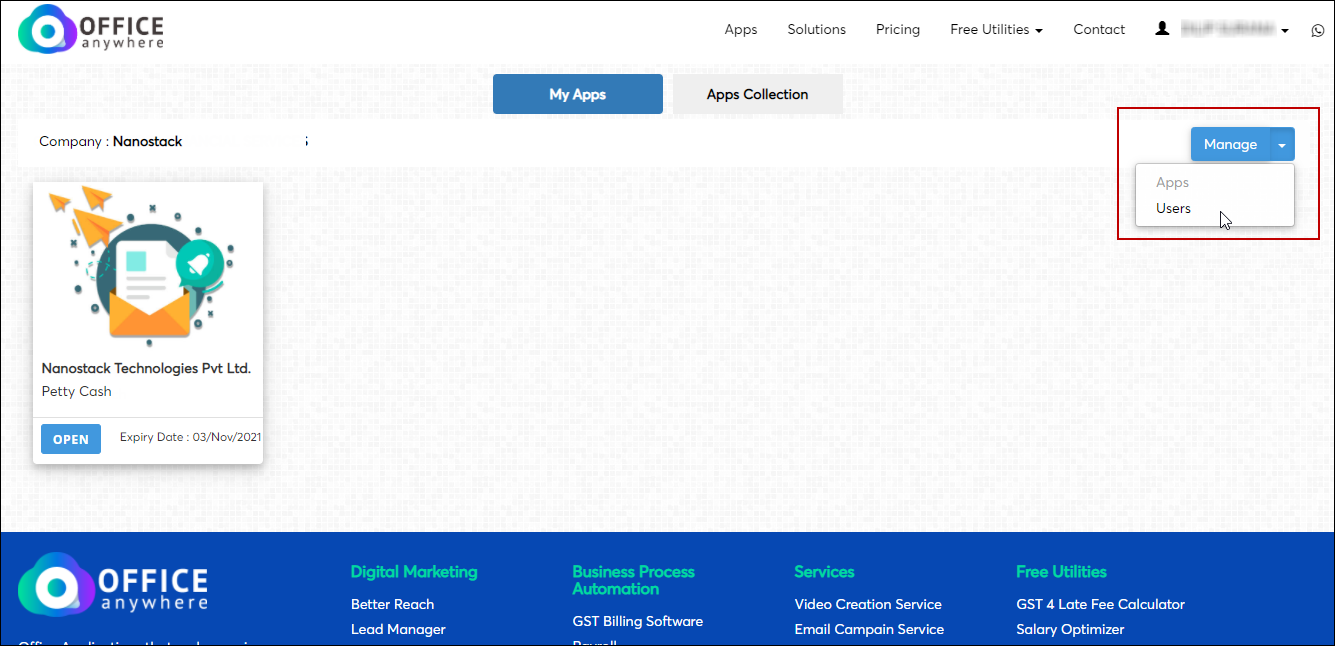 Click on USERS to add multiple users. You may wish to share the app with your colleagues, or you want to allow access to the application instance with your auditor. Using the User Management tool, you can give each one of the user's necessary privileges for the selected application instance.
To add a new user, click on New. Enter their Name and Email Id and provide necessary permissions by clicking on the checkboxes of the respective options.
Click on SAVE. Each new user will get a welcome email.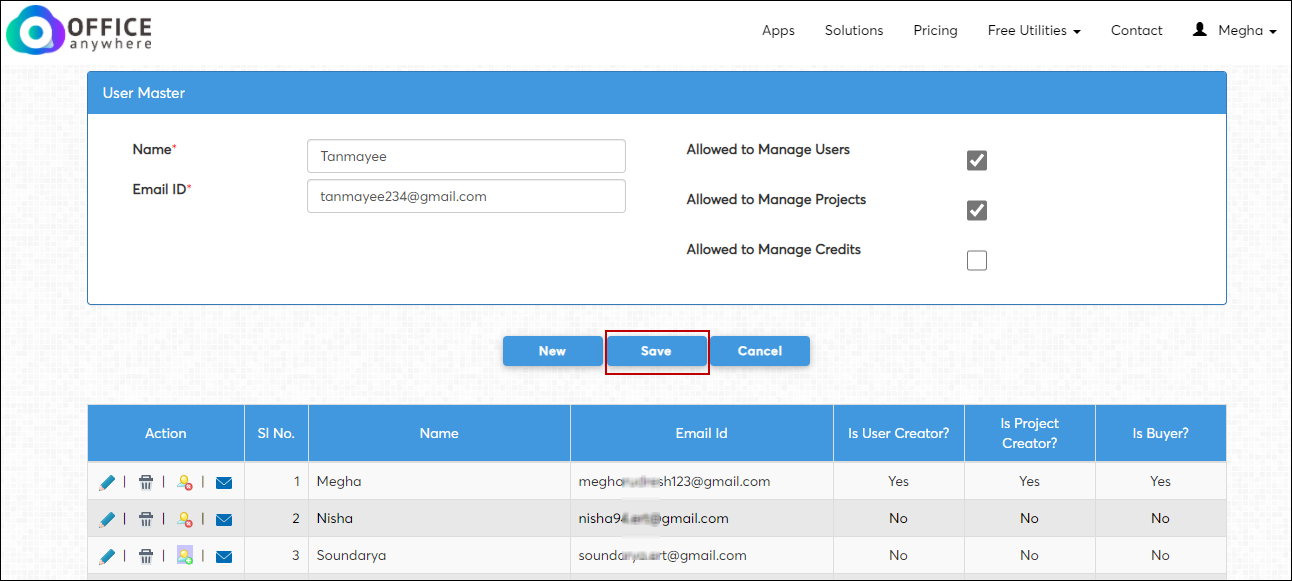 To activate the account, User has to click on the email link. In the screen that opens, add the necessary details required and can create any password of the choice. However, it should contain an uppercase letter, a lower-case letter, a number and a special character.
Once all the fields are entered and checkbox stating I agree to terms and conditions is ticked, Register button has to be clicked to activate the account. User can then Sign in by using the email-id and password.
On the bottom, you can see a list of all the users with respective privileges. To edit a privilege assigned to a user, click on the pen icon, make necessary corrections and click SAVE . You may also delete a user by clicking on the Bin icon.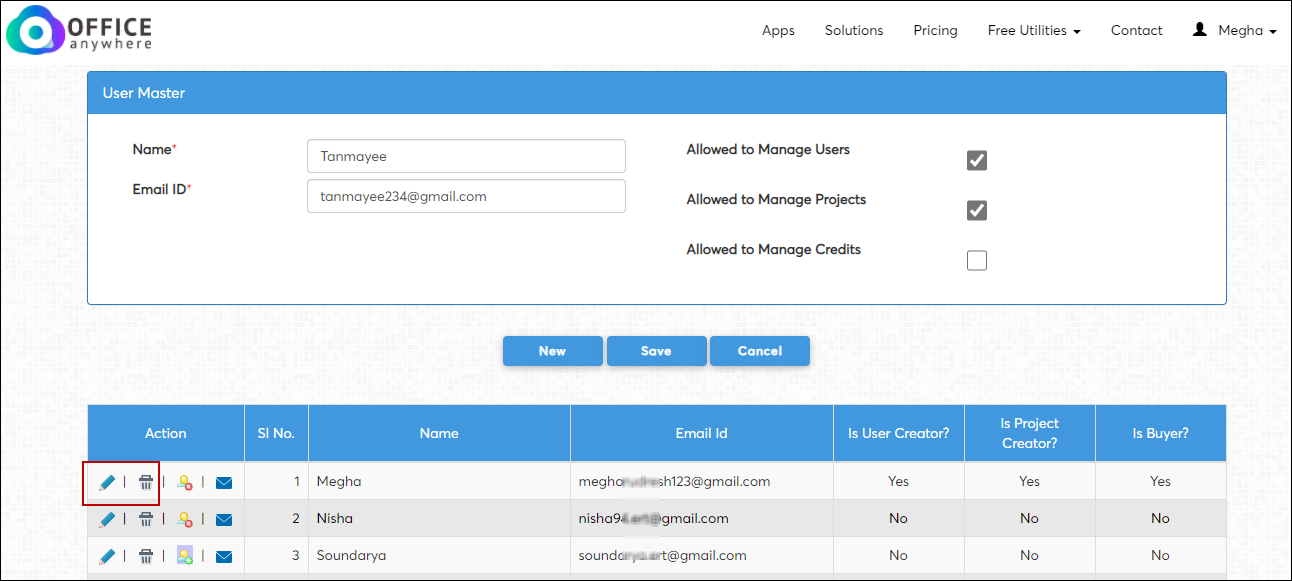 If an employee has been relieved from your firm, you may deactivate their login by clicking on Deactivate icon in action column.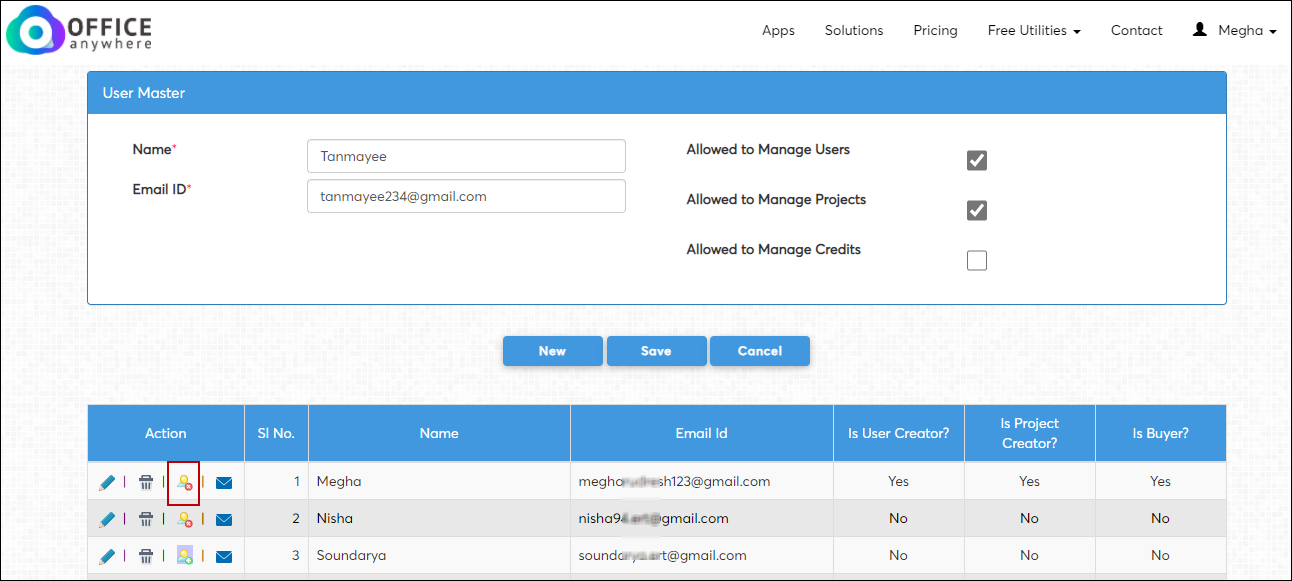 To send Registration mail again, click on the mail icon as shown below.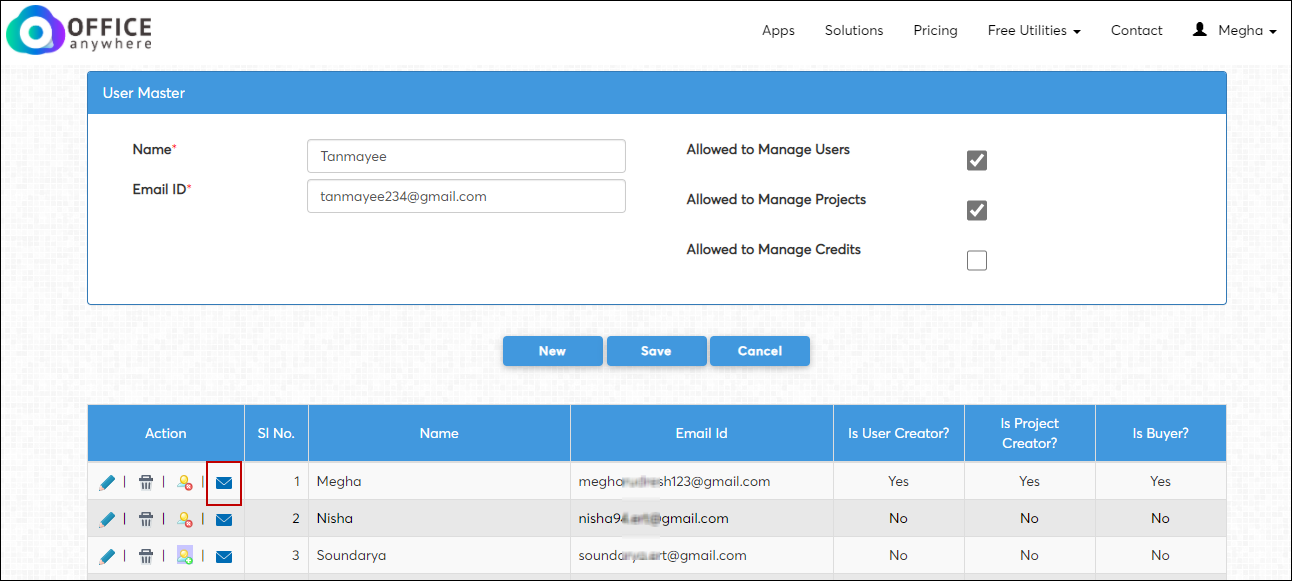 To provide access of an application to the added user, Click on Apps in MANAGE.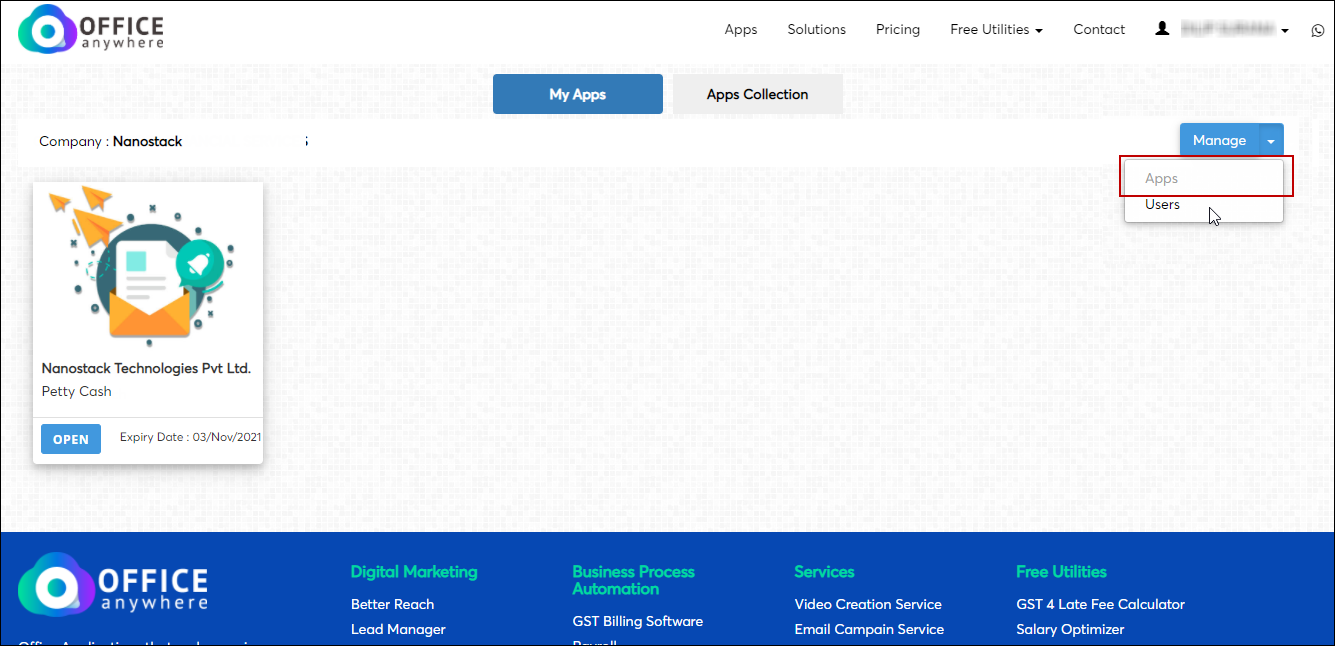 In the screen that Opens, Click on Users link against the app to which you wish to provide access.
To add users to Excel Payroll application instance created, Click on Users link with App Name – Excel Payroll.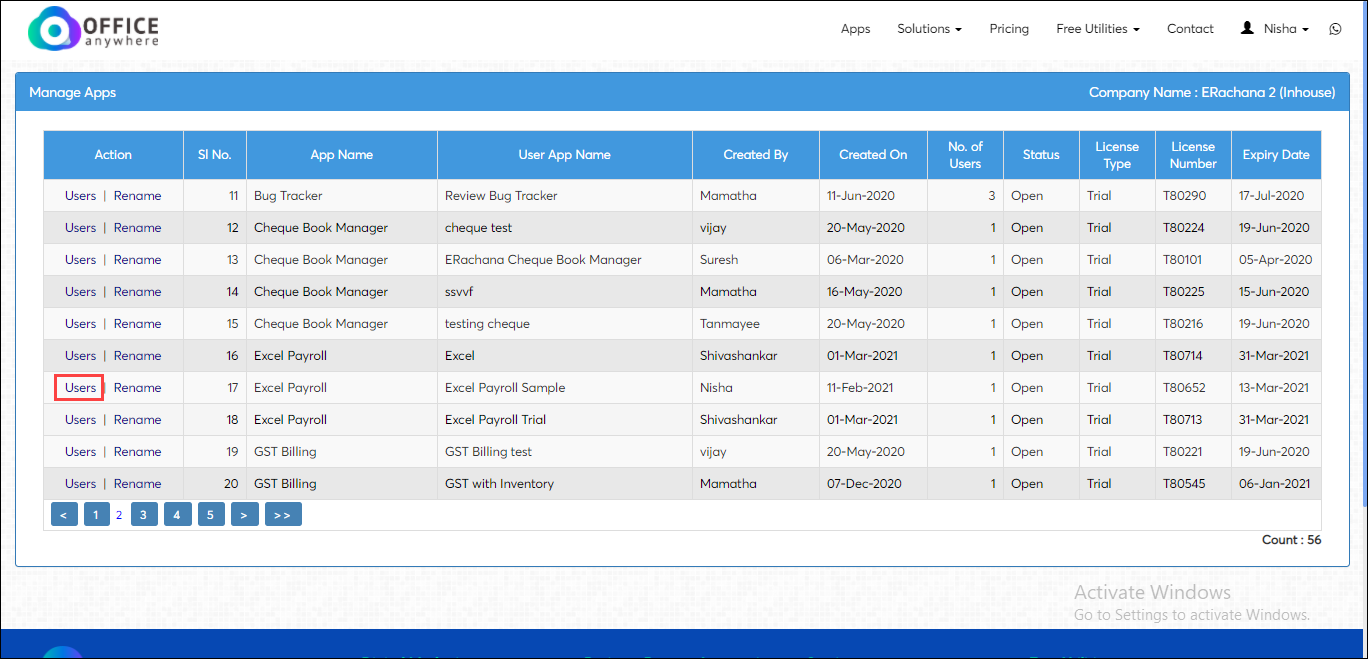 Select the User name and Enable Is Active Checkbox. For Petty cash, two roles are available – Admin and Employee. Provide the Role by checking on the required checkbox.
Click Save.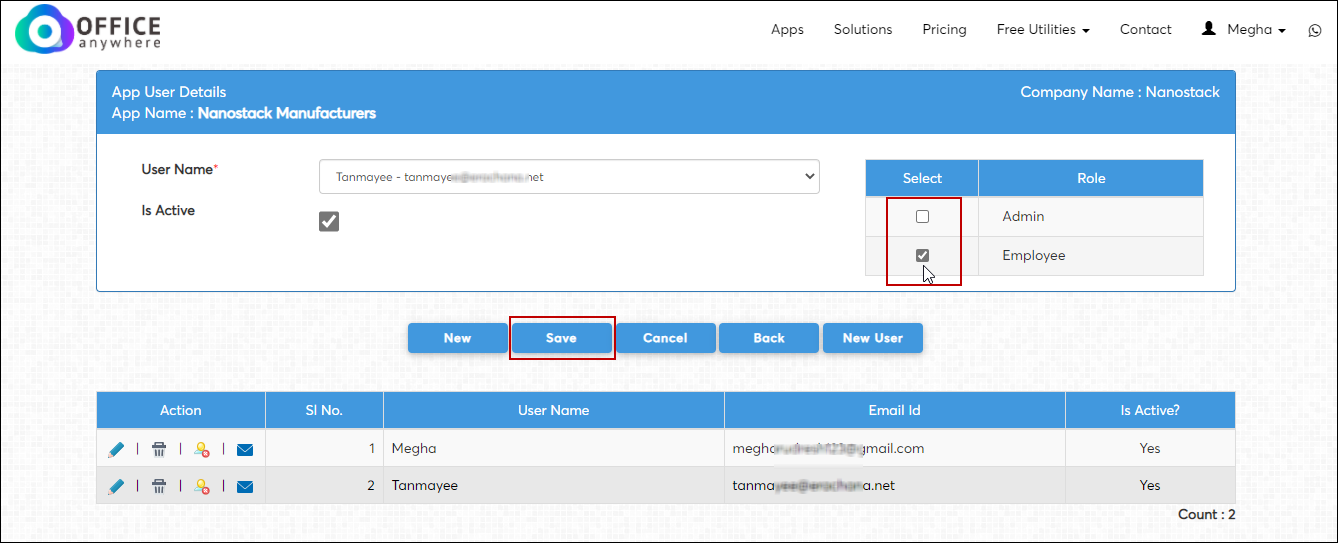 Due to change of role or change of designation, sometimes you may have to restrict some of the users to access an instance of an application. You can deactivate any user by un-checking the IS ACTIVE NOW checkbox.