Qualify Lead - Autopilot Lead Segmentation
Some leads are just better than others. It makes sense to segment the poor, good, and the hot lead, to help you focus your efforts on the right lead. Before Sales representative calls a lead, it is always better idea to reach a prospect through other modes of communication like Email, Whats App or SMS. When the prospect is made to visit your website or watch product promotion video, if lead has any interest in your product or service, he is most likely to reach you, if you have setup your call for actions properly. When sales teams work on good and hot leads, conversion rates will be high and they will be always motivated to get more business.
When you bring awareness to prospective lead, if he is interested in your product or Service, he is most likely to show his interest in buying your product or service. You need to start a conversation with the lead only after the lead shows some interest in the product or service you are offering.
Qualify Lead helps your team to bring awareness about your product to probable lead by automating the communication by effective communication channels like SMS, Whats app and Email. If you make your prospect to visit your website or if he is made to watch your product or service promotion video, ensure that he can easily reach you by phone, email or by submitting a demonstration request form. Your sales team can speak to only those who are interested in your product and service. This enables your sales team in spending less time on Poor leads and Focus more on Good and Hot leads.
Basically, Qualify Lead Helps you to convert a push lead to pull lead.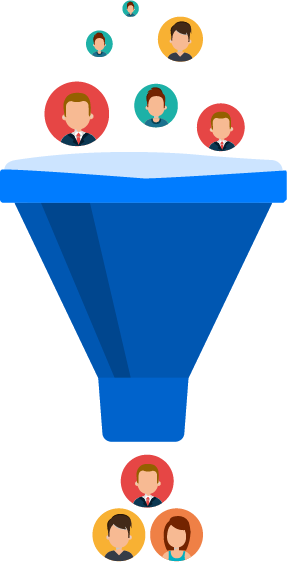 Features




Benefits