Salary TDS
Organised TDS Computation System
One of the challenges that Payroll teams across organisations face while computing salary, is to estimate the optimum level of TDS to be deducted.
Following Factors to be considered while deducting TDS:
a) What is the amount of Income-tax that the employee has paid in the previous year?
b) The change in Income tax due to an increase in salary?
c) The employee has opted for the new tax regime or continuing in the old one?
d) Have they contributed to new saving schemes and/or discontinued earlier investments?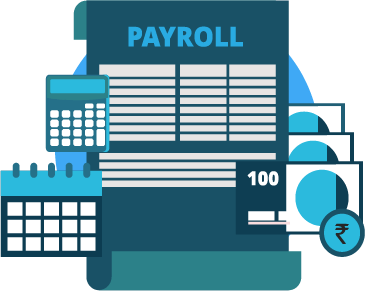 Questions that the employees/workforce face relating to tax component in their salary:
a) Will my TDS change if there is a change in my monthly rentals?
b) Savings in TDS if I opt for varied 80C investments or 80D premiums?
c) If I avail a home loan, will it affect my TDS?
These questions from both the HRs and Employees call for regular communication between the two. At the beginning of the year, Income Tax has to be estimated by considering the Declarations made by employees, and at the end of the year, HR has to check if the employees have made relevant investments, contributions and expended monies as per declarations given by them. Salary TDS is the right solution for the above tedious problems.
If you want a complete payroll solution, you can use Payroll Software of Office Anywhere. However, if only a limited number of your employees fall under the Tax bracket and you do not wish to use payroll software, use Salary TDS, which will make your month-on-month TDS computations a simple process.
Initially, TDS per month can be estimated as per the Declarations made. However, when there are changes relating to rentals, investment in the house property, new savings or contributions under tax saving instruments or discontinuation of older ones, Employees can update the changes in the system themselves. The system will notify the HR immediately, and TDS can be changed for all further months in a very systematic manner.
FEATURES
DETAILED TAX COMPUTATION WITH AUTO CALCULATION
Estimate the correct tax applicable for the employee and automatically deduct the TDS from the salary, month on month, in a systematic manner.
CONSOLIDATED FORM 16
Generate Form 16 for all the Staff at Once