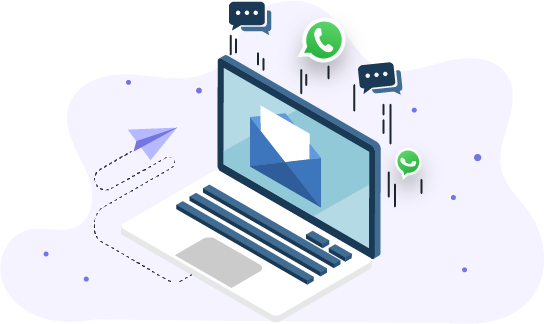 SMS & WhatsApp
Multiple SMS & Whatsapp messages from Web Interface
With SMS & Whatsapp online application, it is effortless to send multiple SMS & Whatsapp Messages.

Get SMS & Whatsapp, the high performance, Texting Tool, using which you can send multiple texts that are applied for various needs, like
Keep subscribers apprised of meetings and events.
Send product updates to customers who have requested updates.
Send link to newsletters to share your success stories
Send greetings & information to your contacts
Features
SMS & Whatsapp Software Features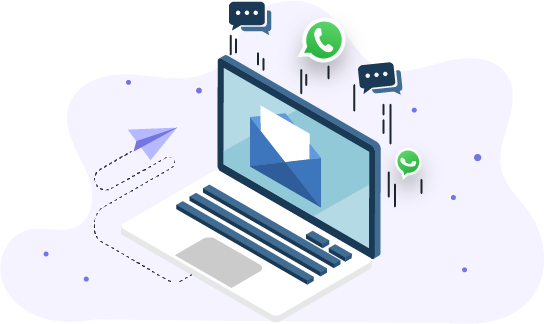 Send Multiple Text using Excel Import.
Excel is the most straightforward tool to compose Personalized Text Messages. Compose all the Text in Excel, Import to Interface and then Send text from your mobile at no cost or nominal cost.
Comfortably Send Text from Personal Computer
Working on PC is more comfortable, and now you can send text from your PC to multiple Phone Numbers with Ease. Let it be Stored Contacts or otherwise, You can Text to various mobiles either through SMS or What's App through your PC.
Web.Text
Import and Read all SMS from your Mobile to Web and Read Messages conveniently, the way you use Web.WhatsApp.
Import Contacts to application
Import Contacts to SMS applications directly from Google Contacts through API Calls or Enter Contacts Manually in the application or Import multiple contacts through Excel Interface.
Mobile Interface as a Gateway
Mobile Application will transfer all the imported SMS from an office anywhere to your mobile, and the application will send all the SMS & Whatsapp using your Messaging Service and Your Whatsapp app.
SMS or Whatsapp – Let App Decide
Some of your Contacts may be available on Whatsapp & Some may not have Whats app. When you Send Text From Web – Mobile will Categorize Text and Identify Can it be sent through Whatsapp or SMS.
Note: Please follow Guidelines from your respective countries rule book while sending Multiple SMS & Whats App Messages. This application is Just a Tool to Automate Texting requirement, and we recommend to adhere to Rules & Regulations.