Payroll
Complete Payroll Solution with PF, ESI, PT, TDS, and More.
Intuitive online payroll processing application suitable for Indian Establishments. Includes Offer Letter, Leave Management, PF, ESI, PT, NPS, TDS, Gratuity, Ex Gratia, Bonus, Muster Roll, Form T, MIS Reports & More.
Complete Solution for Payroll
Payroll is an easy-to-use application in Office Anywhere Platform that automates payroll processing and salary calculation considering statutory provisions defined by Govt. of India. This Comprehensive Payroll Management Software has a user-friendly platform with which you can easily do salary configurations as per your establishment requirements. It is statutory compliant and has an inbuilt calculation for ESI, PF, PT, Bonus, Gratuity, TDS and NPS. Prepare Payslip, Email to Employees and Maintains records of salary paid. This application's key feature is that even an employee can log in to check their salary details and generate pays slips and request Leave online or through a mobile application. This application is suitable for any size organization and used by small start-ups, payroll consulting companies, staffing agencies, and manufacturing companies.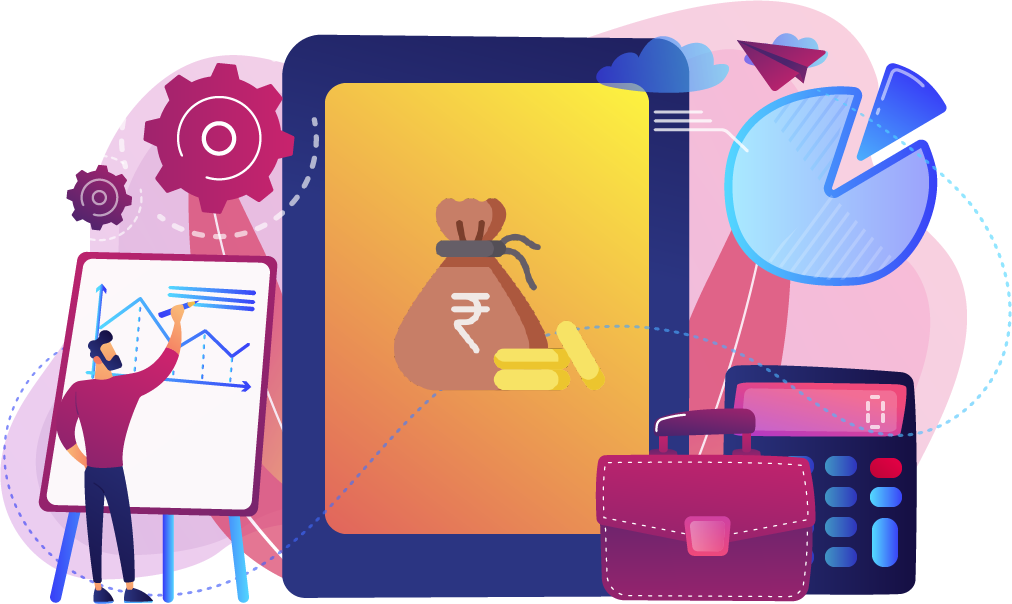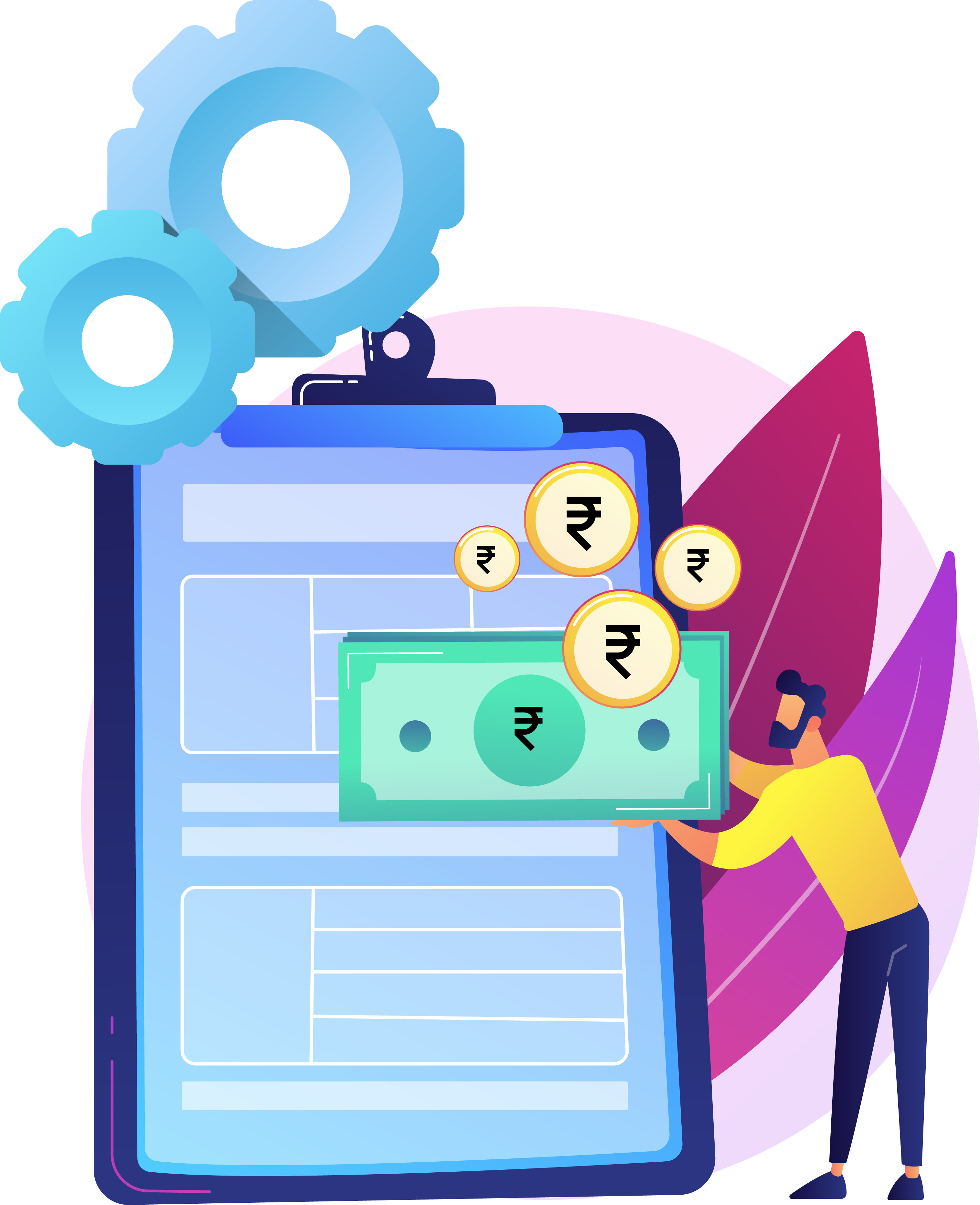 How Payroll Software Works?
To start with this easy Payroll software, follow the steps mentioned below

a) Import or add the Employee details
b) Enable statutory components that apply to your establishment (like PF, ESI, PT, NPS, TDS)
c) Configure the salary components, allowances for each employee as per your company's payroll policy
d) All Statutory Calculations are taken care of by the application
e) You can generate all the statutory electronic returns and MIS Reports

Offers Many More Features
• You can define any number of salary structures.
• Yearly Payments like Bonus, Ex-Gratia are simplified.
• You can do Full and Final Settlement when Employee Retires - Such as Gratuity, Leave Encashment etc.
• You can do Full and Final Settlement when an Employee Resigns from an Organisation.
• At the end of every wage period, you can generate and email smart-looking Payslips.
• Professional Tax calculation is available for all Indian States.
• You can accommodate even the variable components easily.
• Provision for periodical Salary Revision.
• You can generate many types of documents for all the employees using the custom templates option.

Features
Payroll Management (ESI, PF, TDS, PT) Software India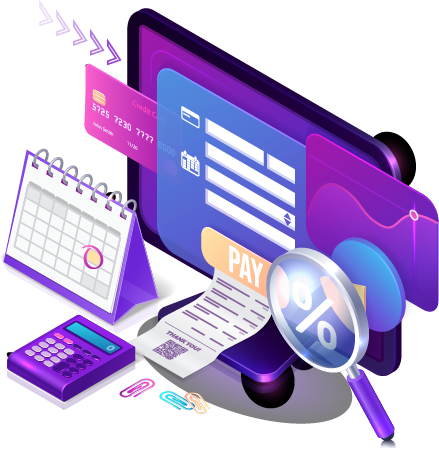 Unlimited Salary components
Add any number of components for earnings & deductions.

Statutory Compliance
Fully compliant with statutory provisions defined by India like ESI, PF and more

Benefits and Compensation Management
Allows efficient processing for one-time benefits like gratuity and leave-encashment and periodic benefit calculations like for bonus.

Offer-letter creation
Create Offer Letters for new candidates. Configure, Convert as Employee export in the required format and email quickly.

TDS Calculation
Depending on the declarations provided by the employees, Calculate TDS deductible. You can also check and calculate TDS with the new and old regime.

ESI
Automatic ESI computation and Create Excel File for generating Payment Challans.

Salary Hike
You can provide Increment / Hike in terms of Amount / Percentage to the employees in a single check.

Unlimited Salary Groups
Add any numbers of salary groups to handle different salary structures

Provident Fund
Automatic PF calculations and validated ECR generation (Notepad text File) in a compatible format, ready to upload in EPFO portal.

Salary Formula Configuration
Create formulas using various components & Leave details to derive the salary as per company

Leave Management
Track & record of the number of leaves and the type of leave availed by the staff.

Payslip
Generate Printable Professional Payslips in PDF and Email to respective Employees each month

Reports
Muster Roll, Form T, Payslip, Salary Sheet and Many more MIS Reports.

Bank statements
Generate Bank Statements quickly in any Bank specified format.

Advance Management
There is a provision in the software to track advance payment/loans given to the employees. Return instalments can be planned and auto deducted from salary.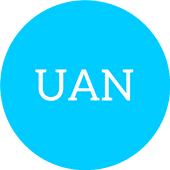 UAN generation
Generate a file to request a UAN number and upload it into the Govt. portal.
Benefits
Save Time
Most of the calculation are automated with significantly decrease the time for payroll-related processes



Economical
You have to pay based on the number of employees in your Organization, and You have to pay yearly. Return on Investment to your Establishment very early

Role Based access and Data Security
Provides an access-control mechanism defined around roles and privileges to ensure data Security

Custom Solution
Many establishments use this application. In case your Organization requires a specific feature. We can accommodate a particular custom solution for your establishment. It can be customizing Payslip for as per your company format or a significant change in payroll application.

Document Generation
Generate parameter-based documents to each employee in the required format by selecting and exiting template file. There is also a provision to add a new template for document generation.