Leave Manager
Handy Leave Tracker
Leave Manager - Desktop is a simple Leave management software for small organizations to track Employee Leaves and Approvals.
Leave Management Software
ERachana's Leave Manager is a simple, easy to use Leave Management Software to track Employee Leaves and Approvals. It eliminates tedious work involved in leave administration and employee follow ups, saving time and transaction costs. Leave Management is very easy with this simple Leave Tracking Software. Employees can login through their respective accounts and apply for leaves or extra working days. They can view their leave balances, leave taken days and extra worked days.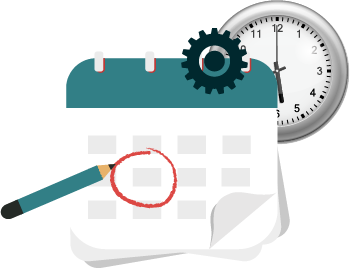 With this automated staff leave tracking tool, the managers will be notified when they log in and they can approve or reject leave applications. They can view employee leave summaries or detailed information. All this just in a few clicks! With this Employee Leave Processing and Management system, employee leave tracking is not a tedious work anymore . Through this software, yearly or monthly accrued leaves can be tracked, and leaves can be carried forward. Employee Leave applied summary can be obtained. Employee Leave or extra working days reports can be generated. Information can be exported to excel for further processing in payrolls and thus save time and valuable resources.
Features
Tracks Employee Leave Allotment>
Allows Leave Application and Approvals
Allows Extra Working Day Application & Approval
Tracks Extra Working Days


Generates Employee Leave Reports
Role-based access for Managers and Employees