Petty Cash
Manage Petty Expenses also in an Organised way
Petty Cash - Desktop is a small accounting application to track Petty Cash Transactions, Print Vouchers, and Generate Various Reports.
Petty Cash (Cash Management) Software
Petty Cash is a small accounting application developed by ERachana Technologies that can be used to effectively handle Petty Cash Transactions in any organization. It is simple to use, designed to save time, prevent errors (and misuse), and produce reports suitable for easy accounting and checking. The Petty Cash Manager is an easy to use software through which, users can easily manage expenses under various Accounting Heads and generate very informative reports easily.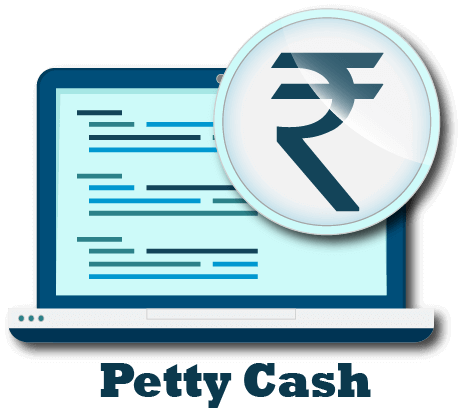 Why Petty Cash?
Generally, in any organization, there are various payments that are spontaneous in nature. If these payments are made by the main cashier every time, and then recorded in the main cash book, it will be laborious, and it will result in a heavier accounting file. To manage this scenario, usually, a Petty Cash book is maintained with various accounting heads and these entries are managed separately. Summary of Petty Cash can be then posted to main accounting Package and very effectively reduce the burden on the Accounting Software used. In bigger organizations, there are multiple points where such expenditure is maintained. All this expenditure cannot be maintained by a single accounting person since these expenses are managed at different branches in different locations. It is important to record all petty cash transactions so that you can claim more legitimate business expenses and lower your business taxes. This task can be systematically automated by the Petty Cash Management Software developed by ERachana Technologies. Petty Cash Management is particularly effective for finance departments which need to take control of distributed cash. This application can also be configured to print out vouchers so that the receiving party can acknowledge the receipt of money by signing the printed paper as and when required