Bug Tracker Help - Developer User
A Developer User can perform some operations on issues logged by various Testers.
Dashboard
The Developer User Logs in with his/her credentials. On successful login, the following Dashboard is seen on the Desktop Interface which displays all the Projects assigned to him along with roles.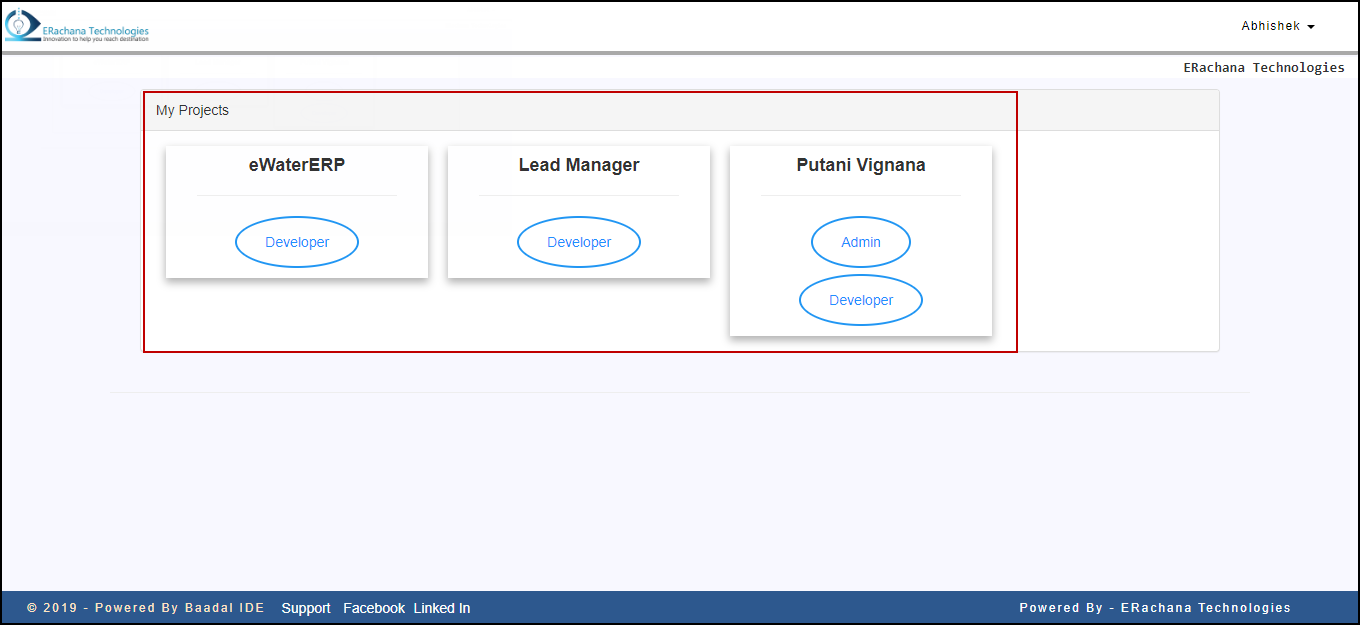 Step 1: Dashboard view
Click on Developer action in the Dashboard, you will be redirected to the respective project dashboard as shown below.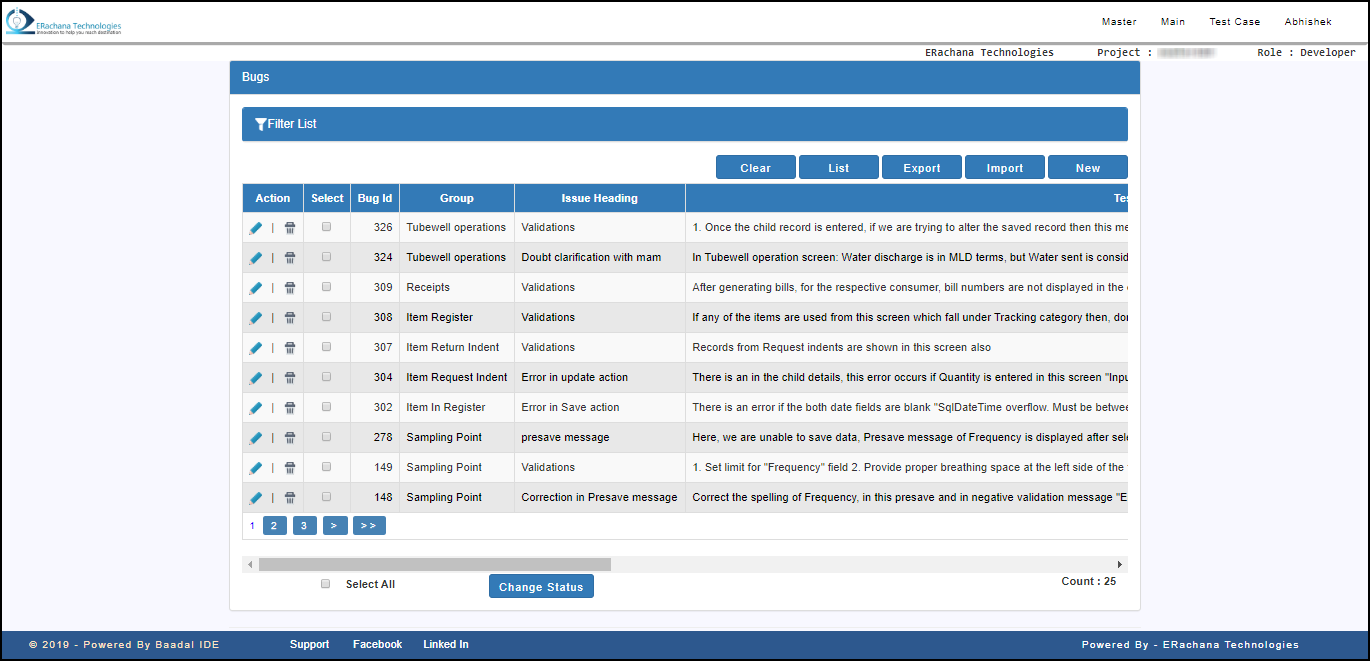 Step 2: Work on Logged issues
In the Window that opens, all the issues logged by Testers will be displayed, on which developers can take action and change priorities. Check the checkboxes of the issues for which status has to be changed, click on Change Status button, in the window that opens, select the respective Status. Click on Save to save the details.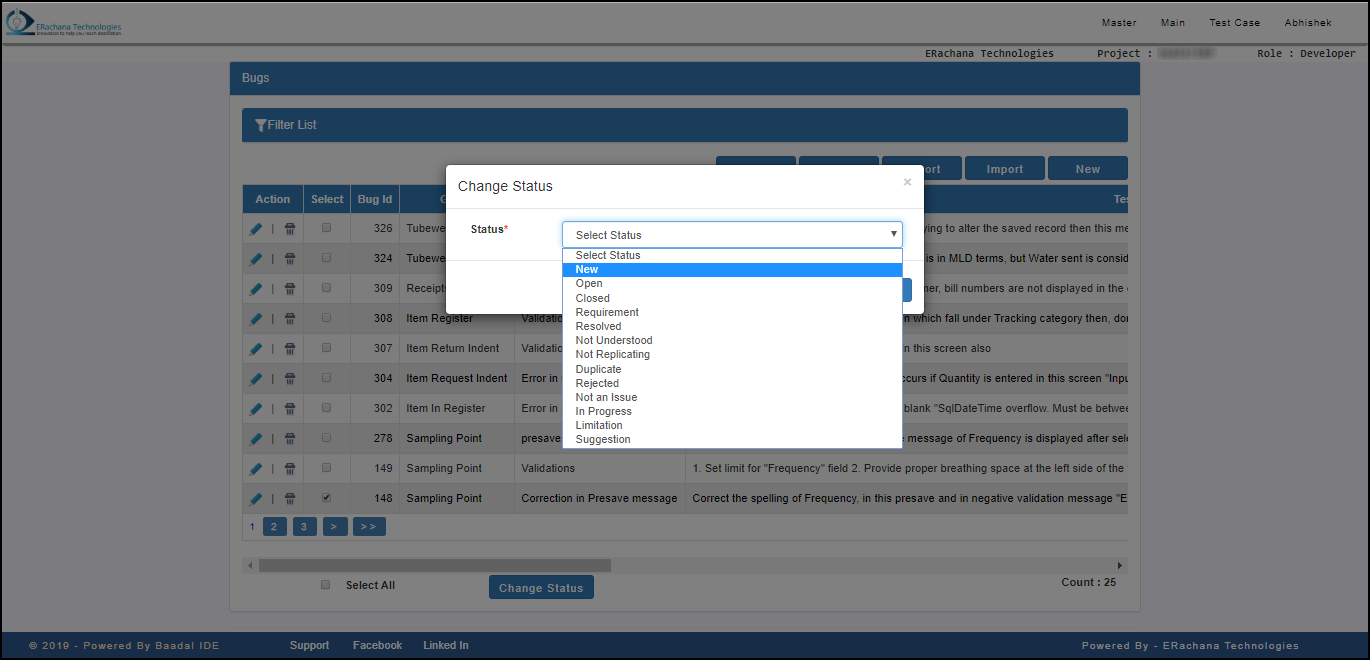 Step 3: Issues in brief
In some instances, testers will attach some files for the developer reference. A developer can find these files. Click on Edit action of the issue, in the window that opens you will find a complete description of the bug logged. Click on Attach Files, files attached will be available to be downloaded at the developer end.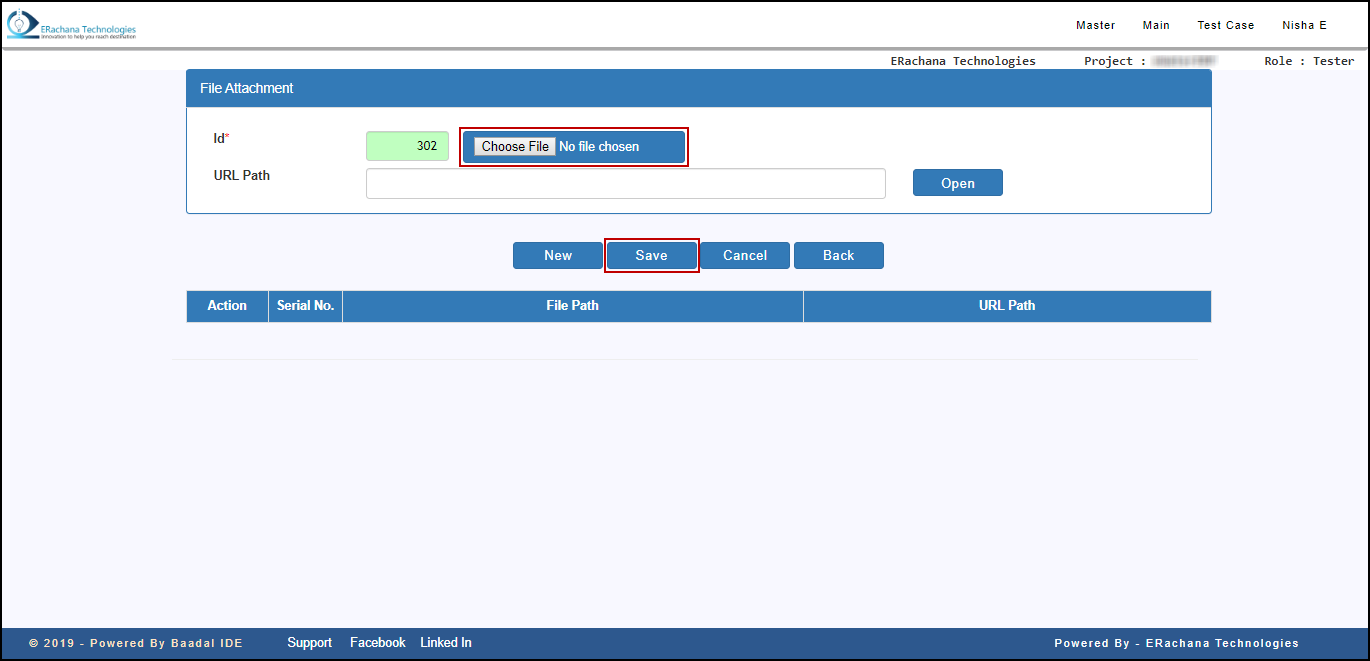 Step 4: Filtering bugs
In the Bug Details screen, click on Filter List and Group, Raised Date, Status and Reported By, or any other search criteria and click on the List button. Logged issues will be sorted in the respective filters.

Step 5: Export bugs
There is a provision to Export/Import bugs from them Excel sheet. Click on the Export. An Excel sheet will be downloaded.

Step 6: Import bugs
Click on the Import button, click on the Download Template, an Excel sheet will be downloaded with the default format, fill in the details and save the file. Click on Choose File select the file which you want to import and click on the Import button. All the issues will be imported successfully.