GST Billing Desktop Applicatoin - Print Invoice - Help
Prerequisites: Party Master , Transaction Settings and Item Master have to be updated before generating an Invoice.
To Prepare an Invoice
1. Click Sales
2. Select Invoice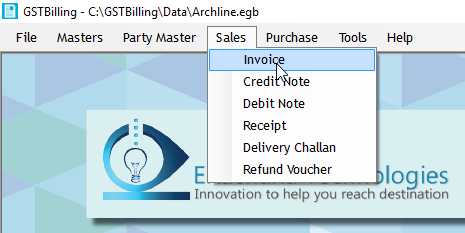 3. Select Invoice Type, Party Name, Invoice by and enter Reference No and Reference Date

4. The default Invoice Date is current date which populates automatically. You can change it if necessary.
5. Select the Item Name from the list. (You can also add the item to Item Master from here by clicking the 3 dotted button)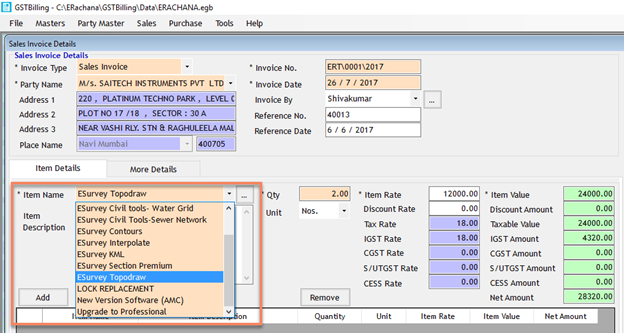 NOTE: Once you select the Party name, Address, Place, Item rate, Tax rate, CGST and SGST or IGST rates will be automatically generated.
6. Enter item quantity in Qty.
7. Enter Discount if any.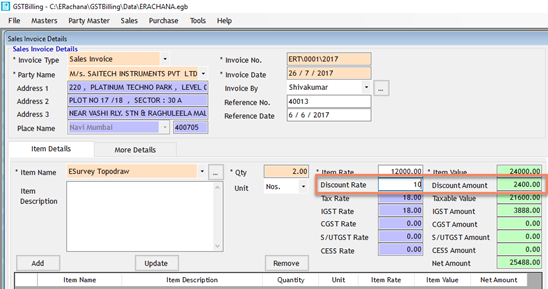 8. Click Update.

9. Click Add to add more items to your Invoice and follow the steps mentioned above.

10. View the Grid to see the items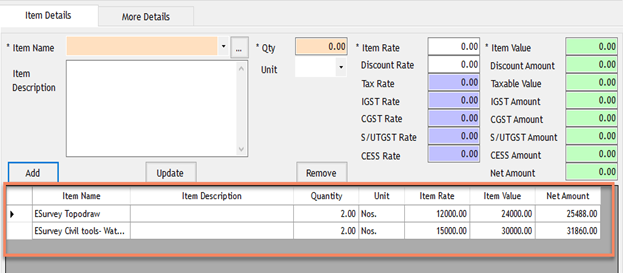 11. Select the item on the Grid and Click Remove to delete any item.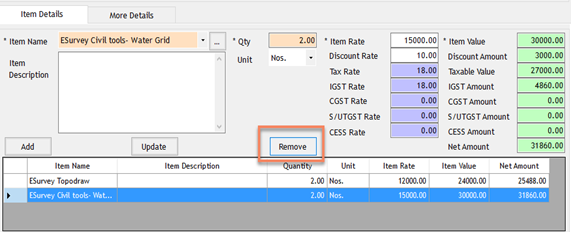 12. Click More Details

13. Select which address you want to consider for taxation purpose, i.e.Billing Address or Shipping Address.
Note: The GST Rates are applied according to the address considered for taxation.

To Enter a Different Shipping Address
14. Select Is Shipping Address Different?

15. Click Shipping Address
16. Enter Details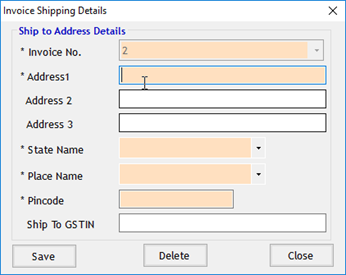 17. Click Save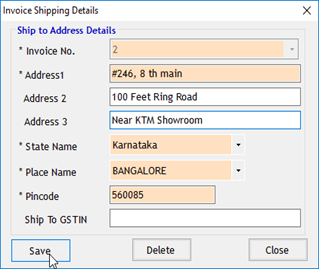 18. You can update more options like your ECOMMERCE OPERATOR'S GSTIN, MERCHANT ID, INVOICE CANCELLATION DATE, EXPORT BILL DETAILS etc.
View the updated Invoice.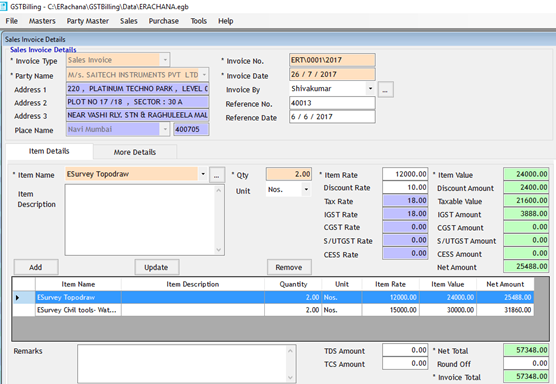 19. Click Save.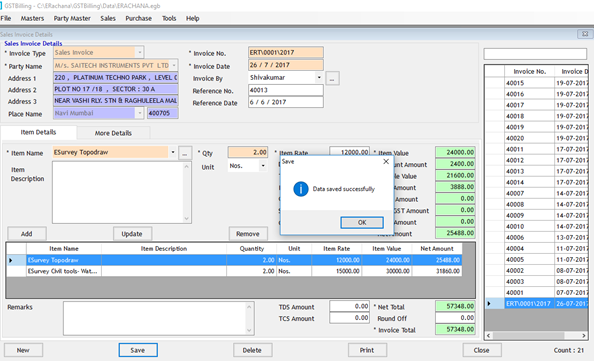 To Delete the Invoice
1. Click Sales/Purchase
2. Select Invoice
3. Click the Invoice in the Grid
4. Click Delete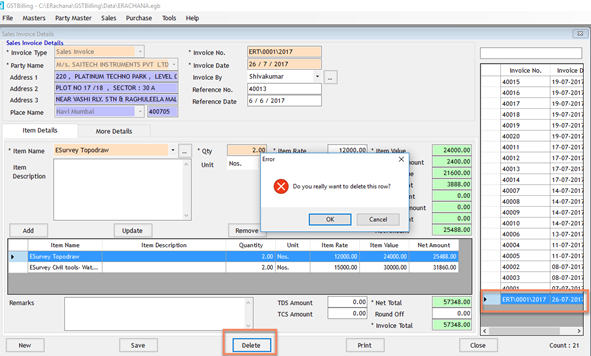 5. Click OK/Cancel
Note: The Invoice cannot be deleted if there are any dependent transactions.