Quick Lead Entry
In Quick Lead Entry, following features are avaialble Quick Lead Entry and Quick Lead Search.
The Quick Lead Entry will enable you to enter the Lead details within a short time.
Enter the Lead Name, CompanyName, Address. Select the Country, State, Place Names. Enter Email Id1 andPhone No.1. Add Email Id2,Email Id3 and, Phone No.2, Phone No.3. if available.
Select the Source from where the Lead has been obtained. If the Source is set as Request by Dealer, the Dealer name can be selected from Dealer Name dropdown.
Select the Preferred Language for the Lead and Remarks if any.
Note : Admin will not have the Provision to make any follow-ups, he can assign the Leads to the Users/Employees.
Select User/Employee from Assign To dropdown to assign the Leads to Follow-up.
Click Save.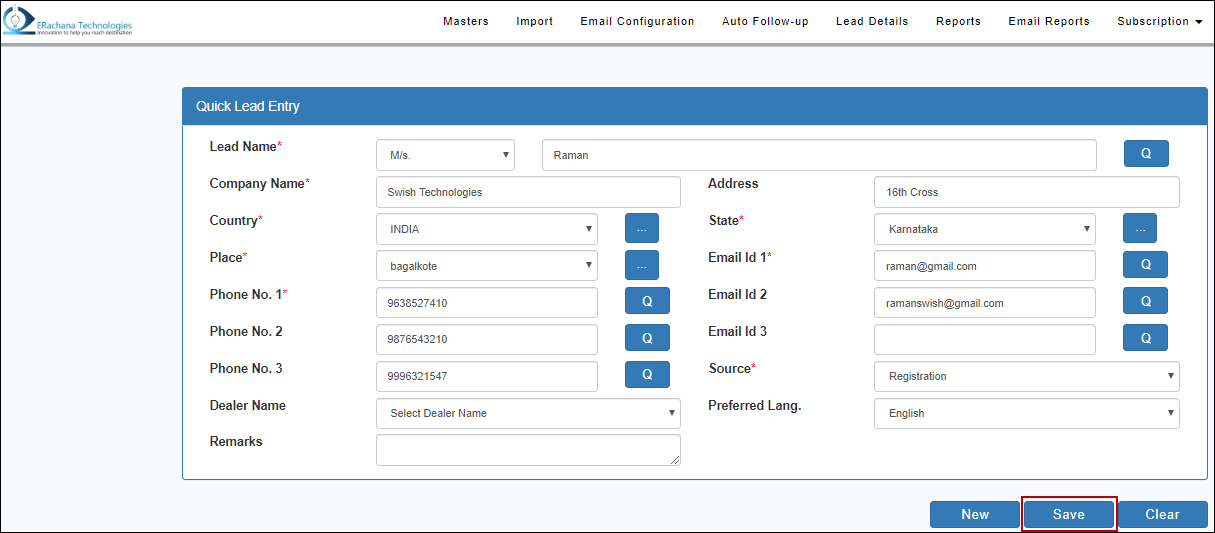 Quick Search Button:
Click on the below shown Quick Search Button to Check whether the same Phone No./Email Id/Name is already present in the database.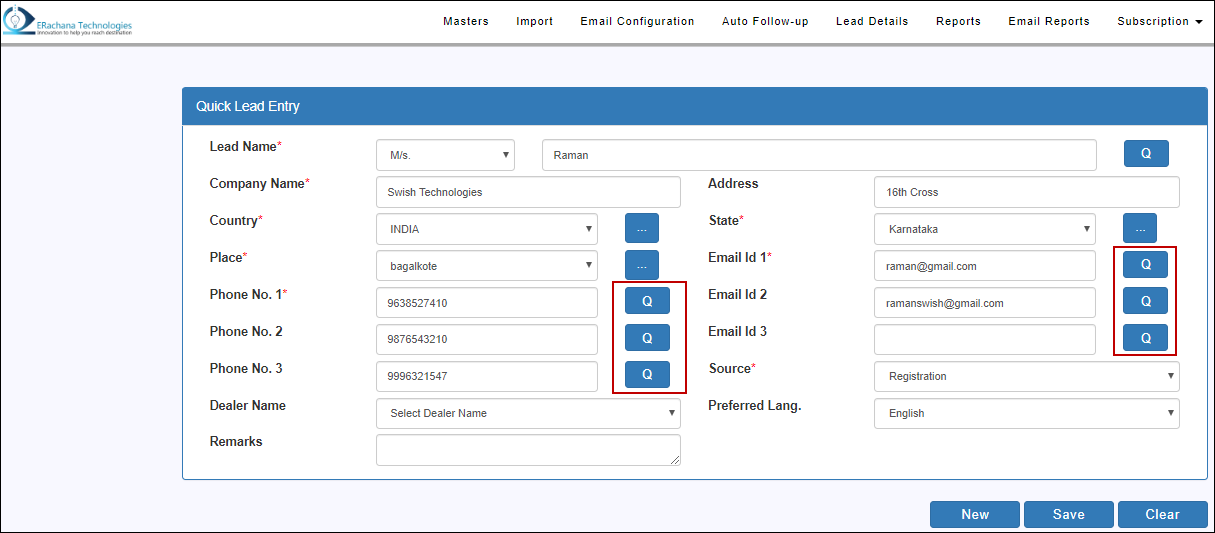 If there is no matching entry found, then a popup with result as "No Results" will appear.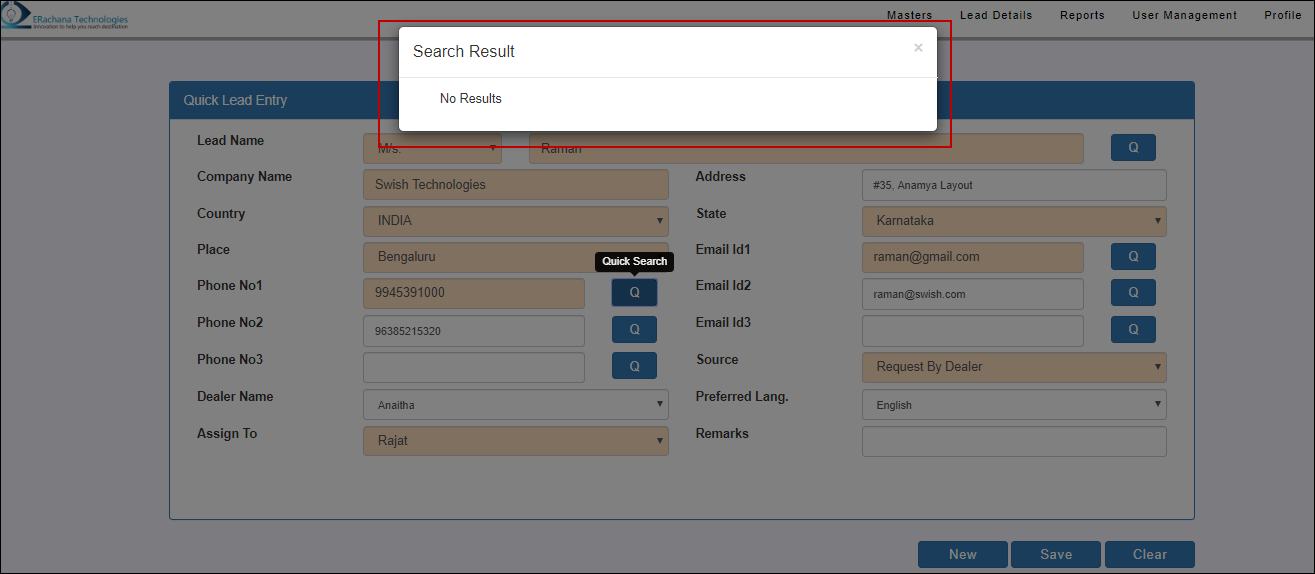 If there is a matching entry found, then details such as the Lead Name and name of the Employee who is handling him will be displayed as a result.