Loan Interest Calculator Desktop Application - Help
To Create a New File

1. Click File menu and New File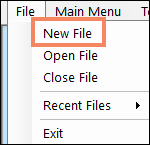 2. Name the file and click Save.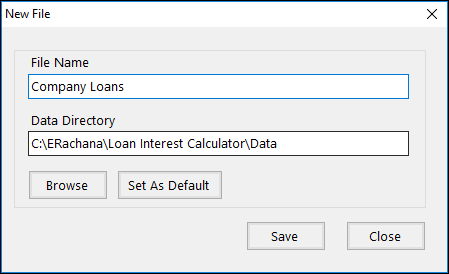 Select Settings
1. Click Settings in Main Menu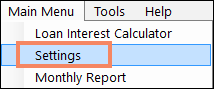 2. This application can be used by Selecting Settings - Lenderor Receiver and Click Save.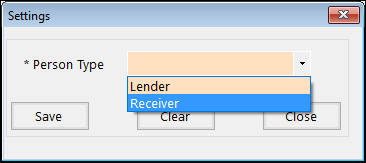 In this Help, We have taken the example of a Receiver managing his details.
Loan Details
Once the Settings are selected, Loans can be added into the Loan Interest Calculator.
To Add Loan Details
1. In Main Menu, click Loan Interest Calculator.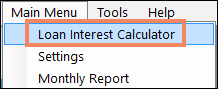 2. Loan Details screen appears.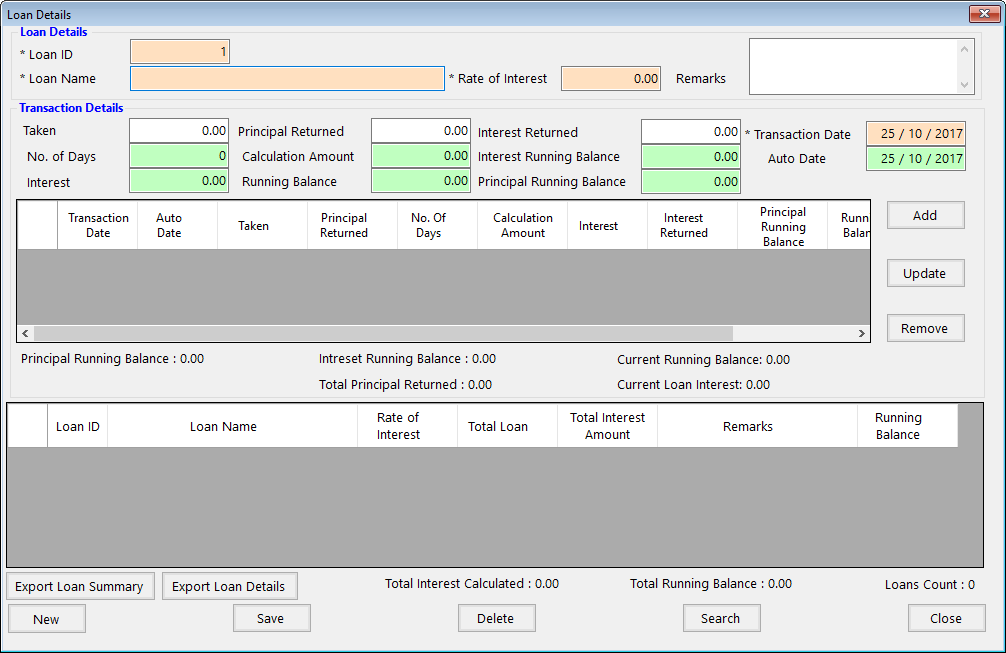 3. Enter Loan Details - Loan Name, Rate of Interest and Remarks.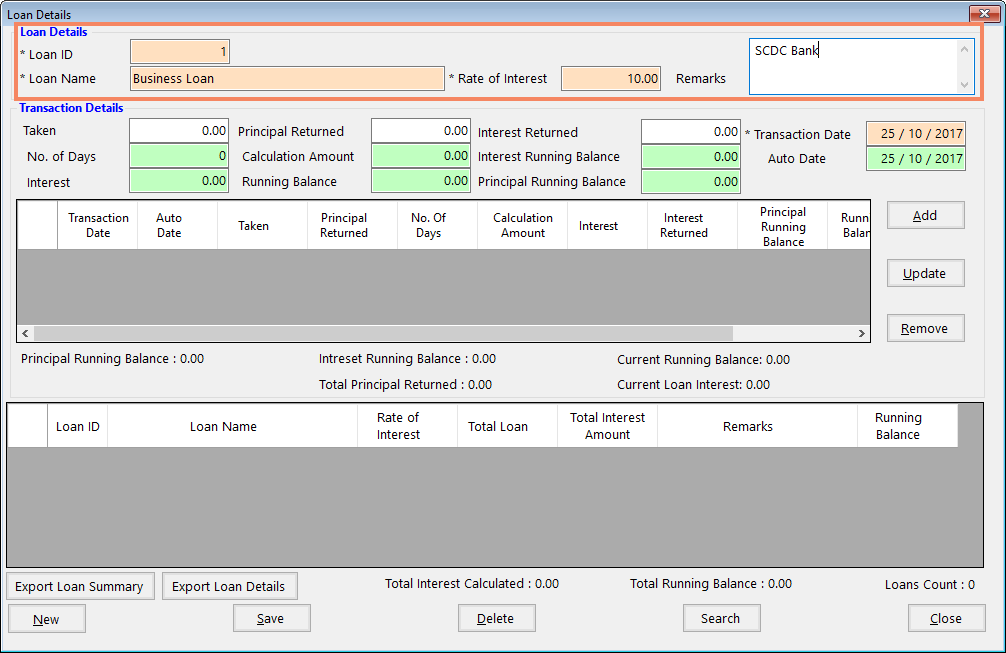 4. Enter the date of the transaction in Transaction Date. In Subsequent transactions, Auto Date automatically shows the date of the previous transaction.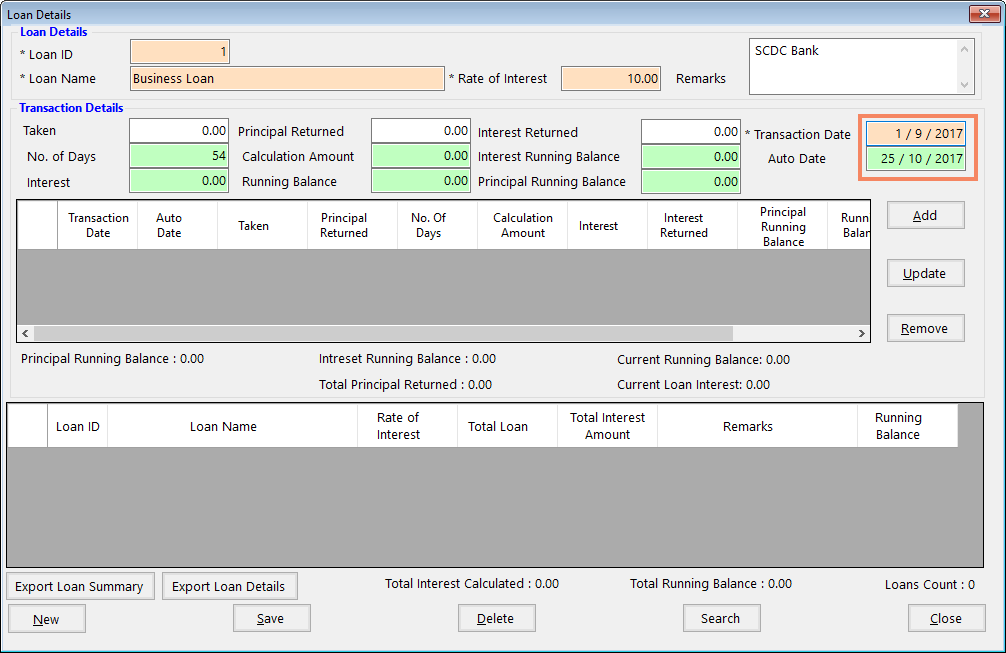 5. Once you click Save, after entering Transaction Date, Principal Returned/Interest Returned or Taken Amounts, the rest of the details are calculated automatically.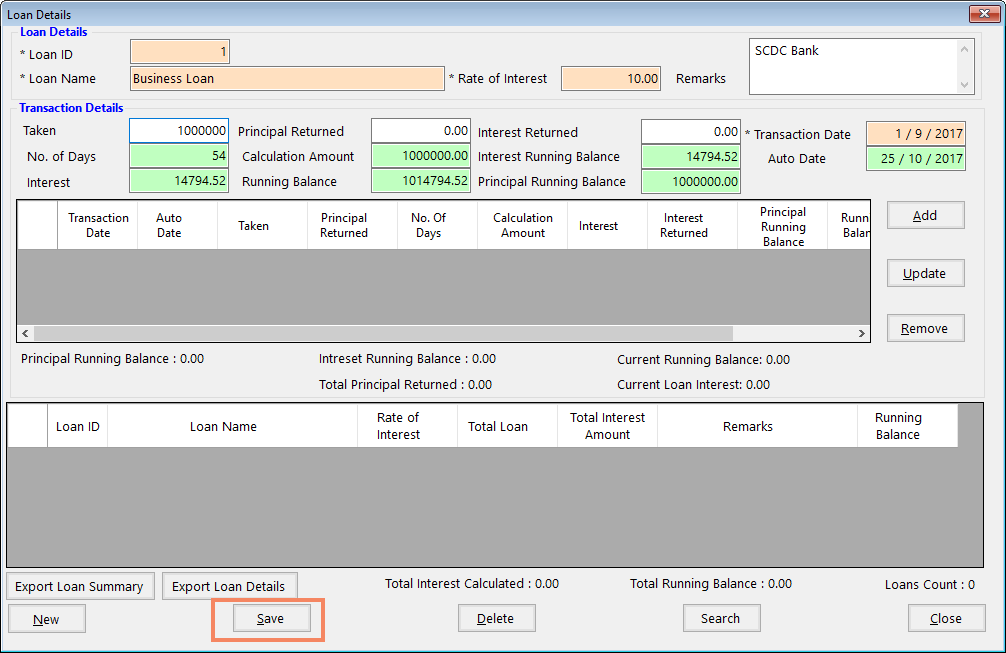 6. You can see the number of days since the last Transaction in the No. of Days, Calculation Amount, Interest Amount and Outstanding Amount in different Running Balances.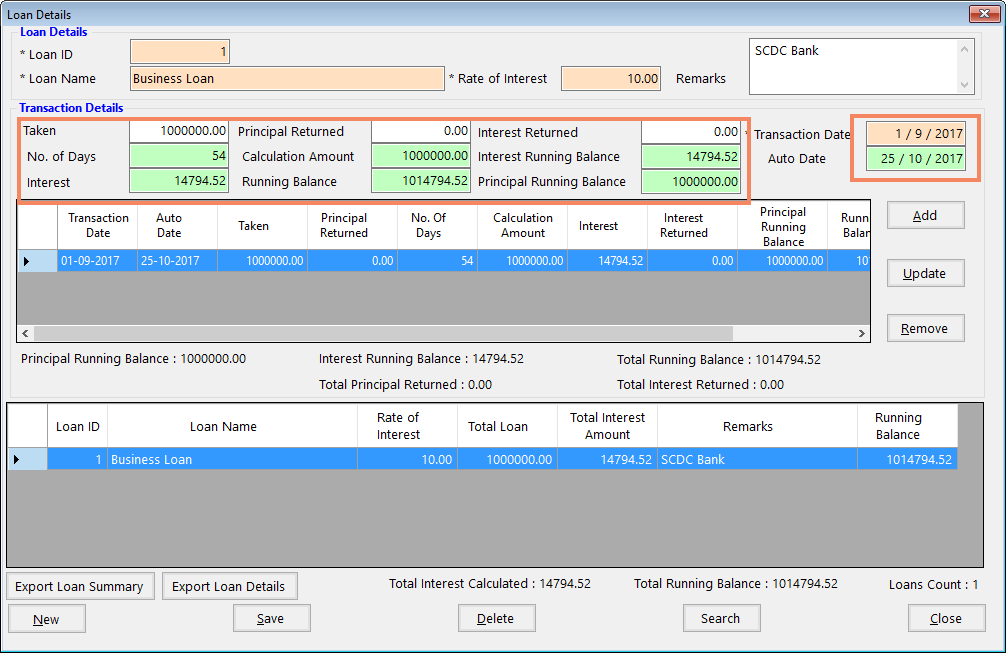 7. Click Update and then click Save to save your transaction.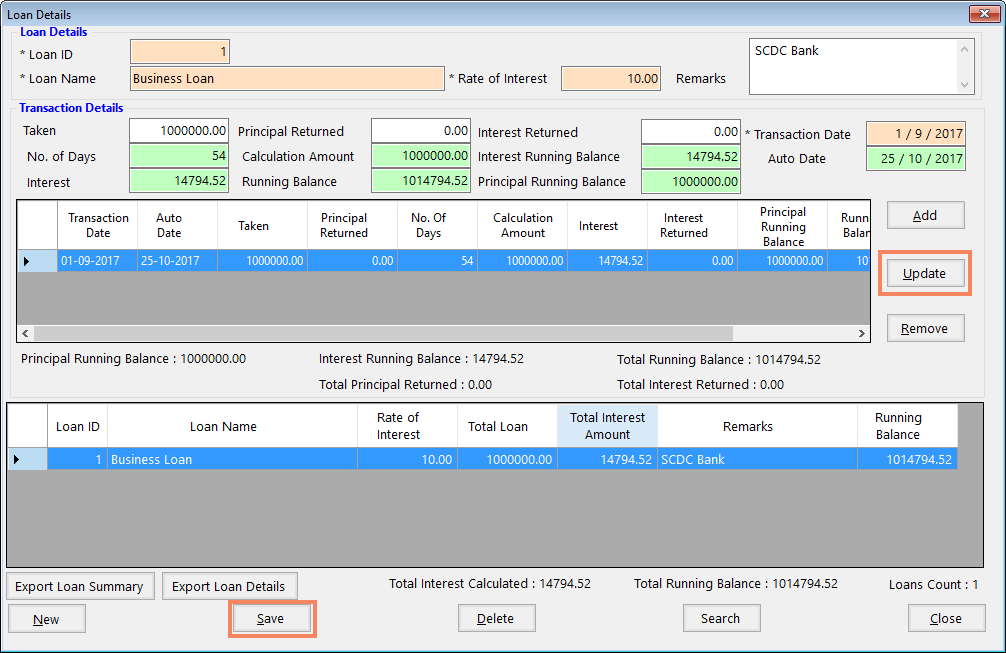 8. You can see your Current Loan transactions in the grids.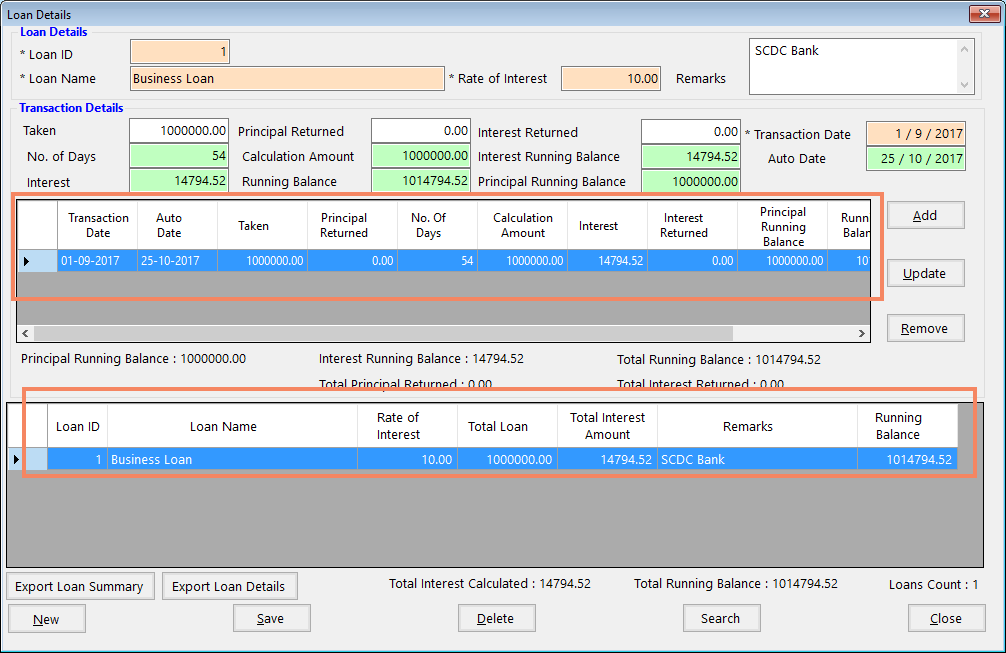 To Add a New Transaction in a Loan

Click Add button and Enter details to add any new Payment or Borrowing as explained above.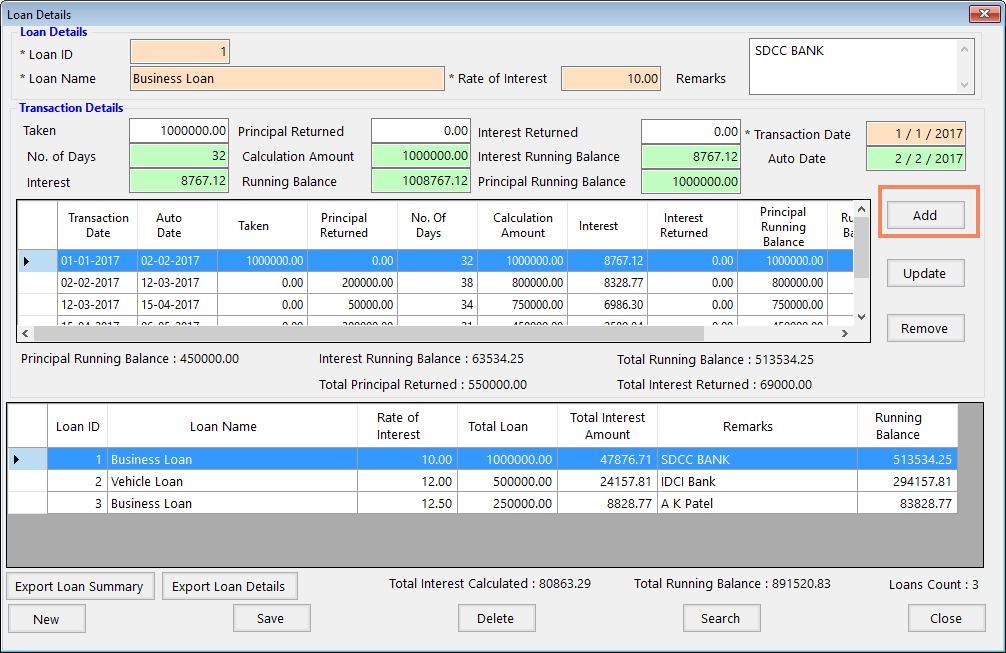 To Add Multiple Loans
1. Click New and Enter details as previously explained.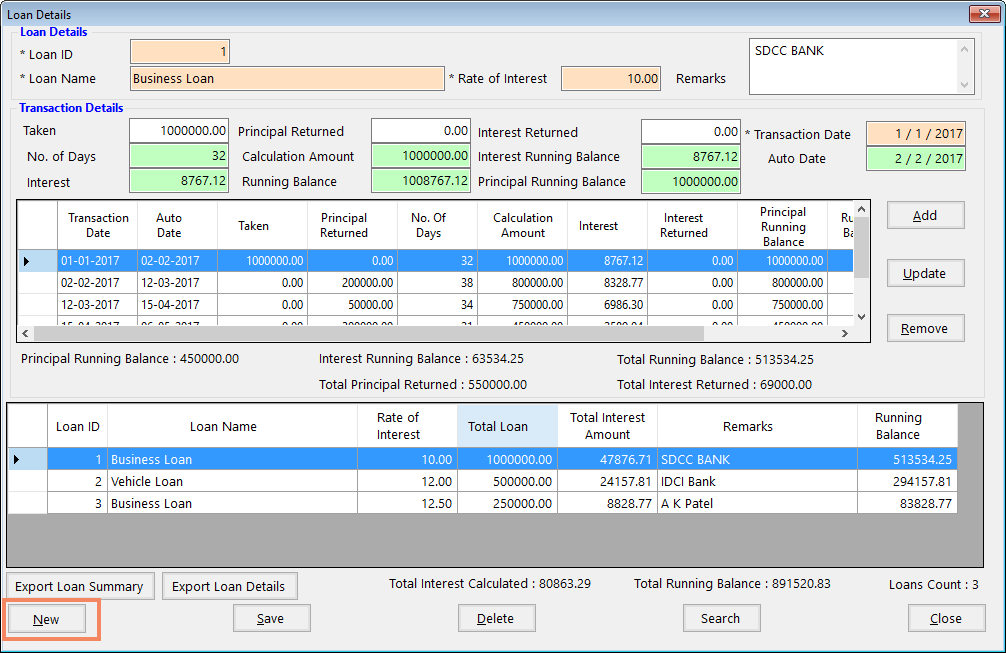 2. Click Save.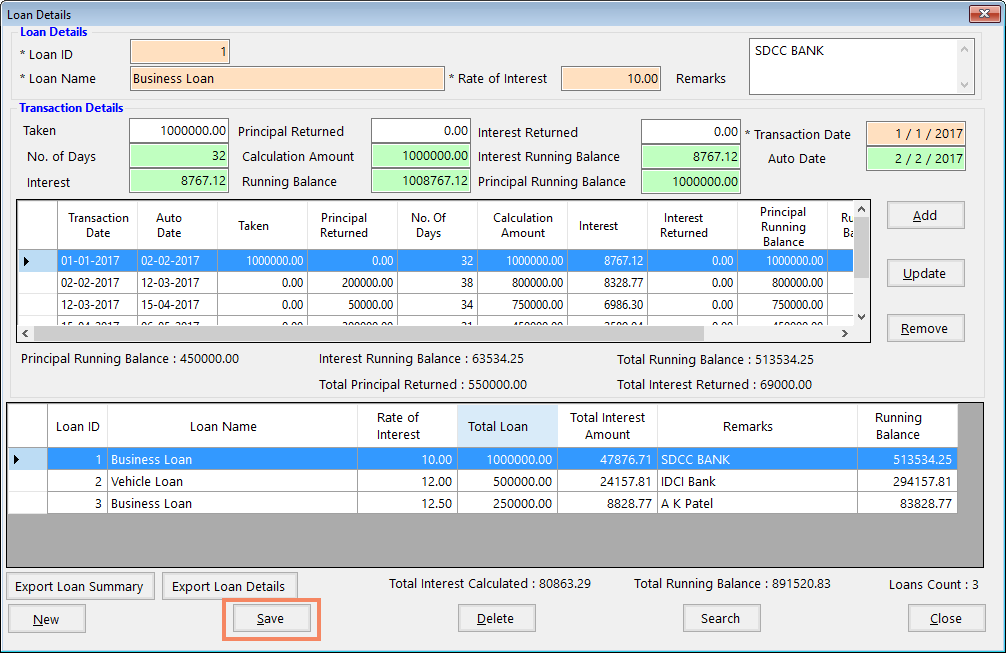 You can see the details of different loans added in the bottom grid.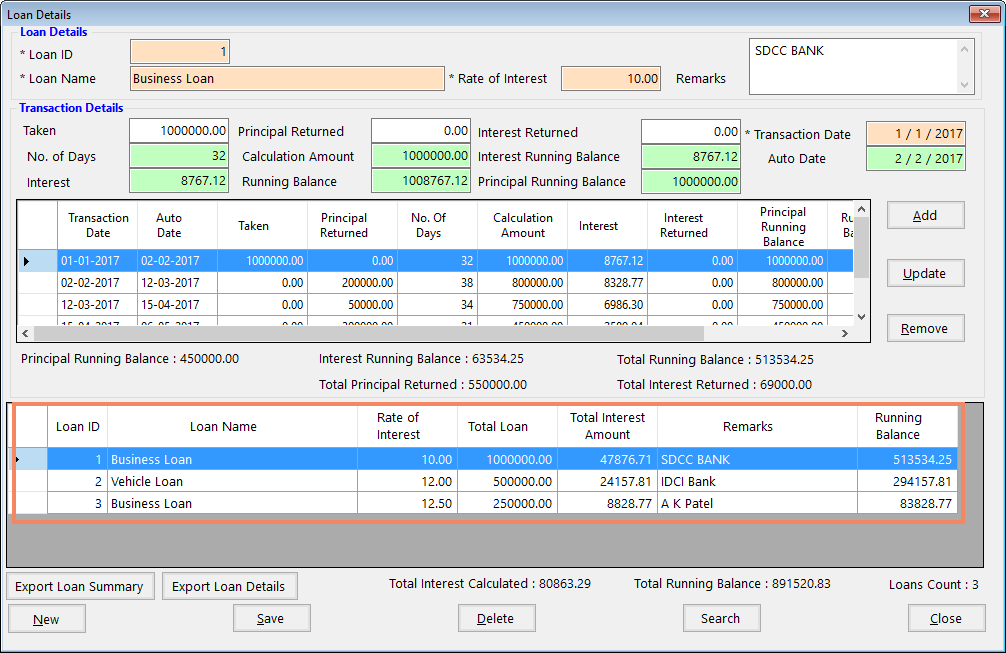 You can also see the Summary of Current Loan in the Running balances in section the shown.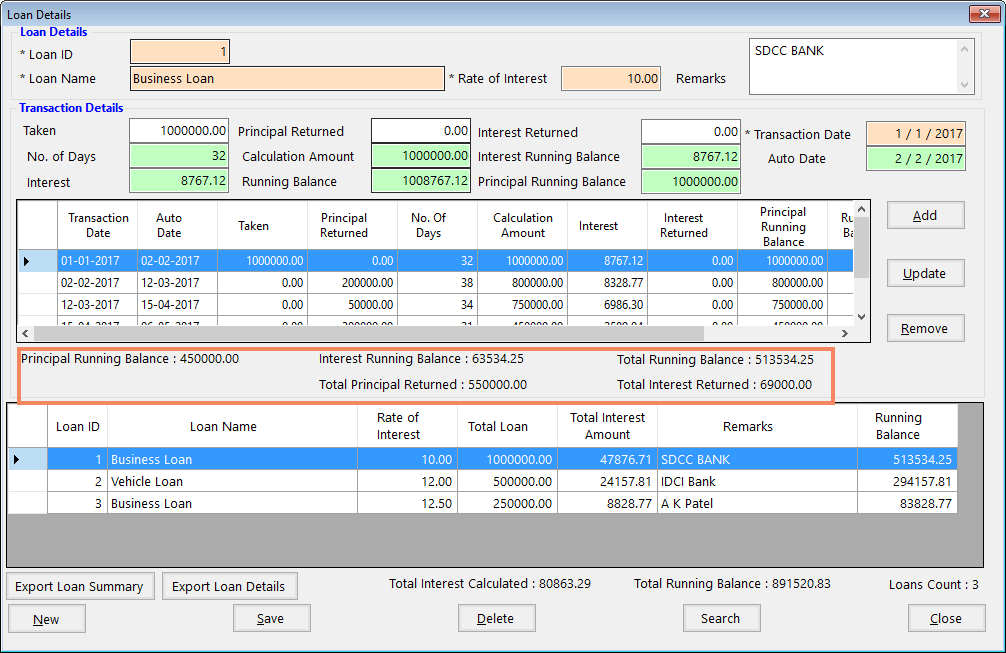 The Summary of all Loans can be seen in Total No. of Loans, Total Interest Calculated and Total Running Balance.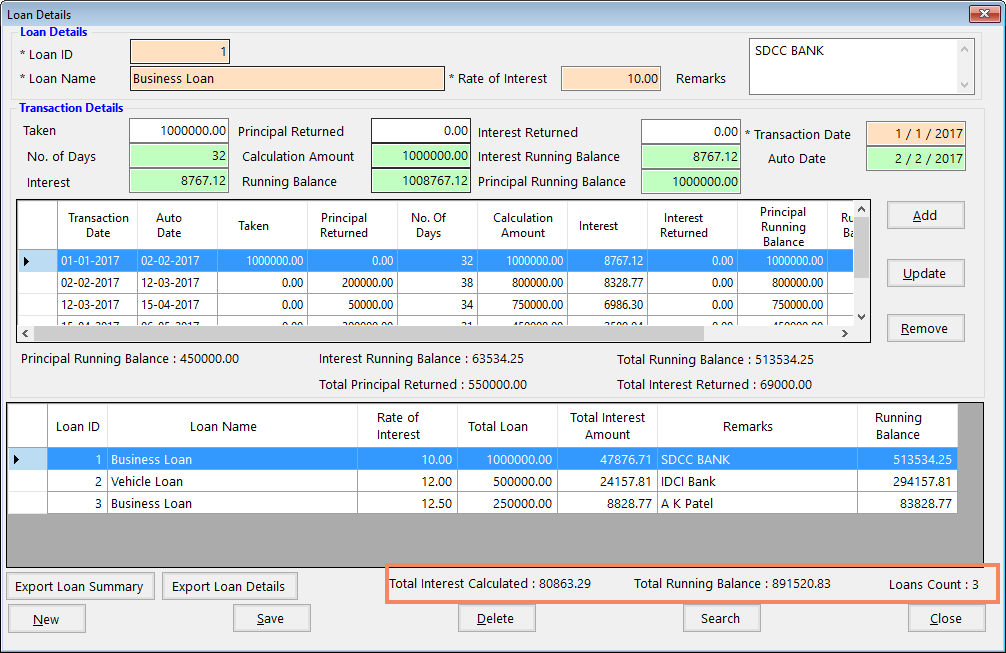 You can Export the Calculation of a Particular loan or Summary of all the loans to Excel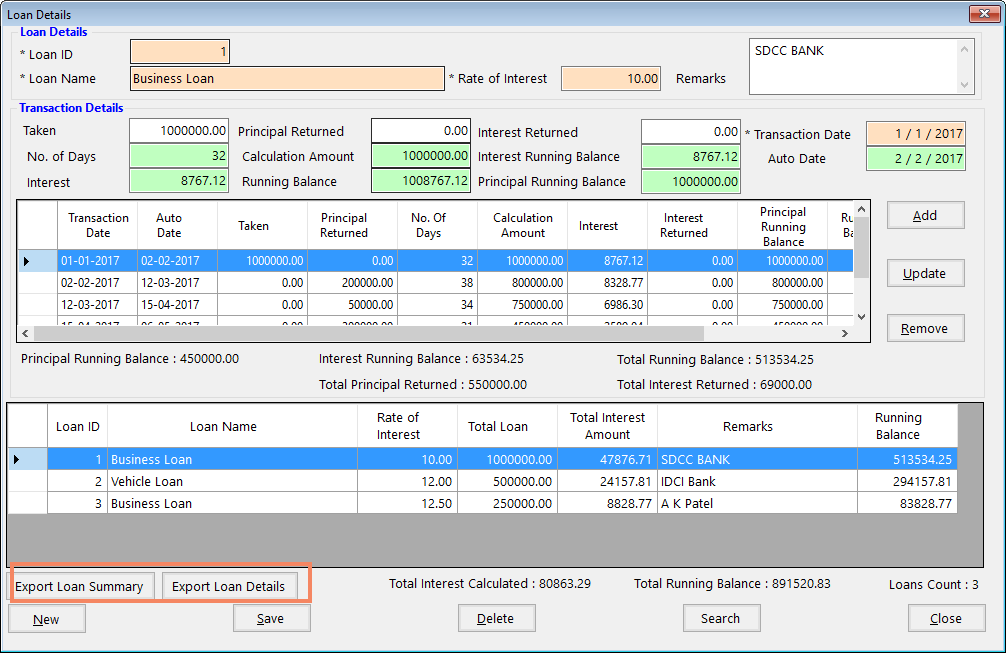 This application is useful to track Interest Calculations and Outstanding Amounts for frequent Lenders and Borrowers.