To configure curtain features in petty cash, select Settings from menu.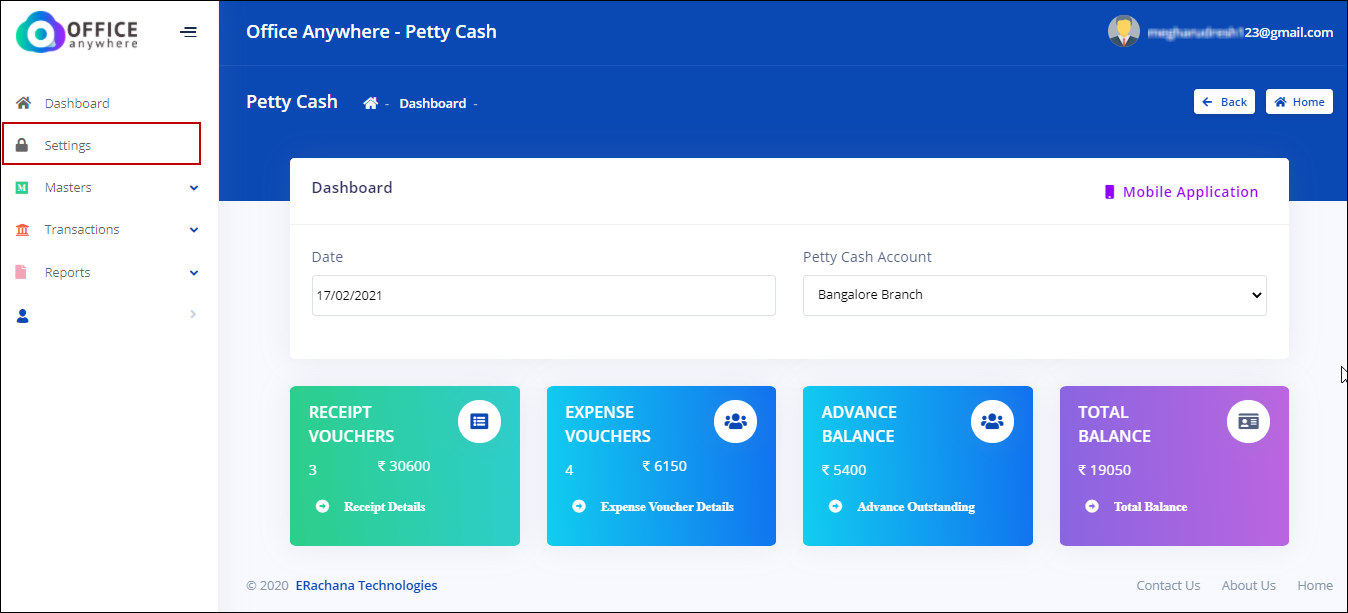 Choose the required Date format among the available options i.e dd/mm/yyyy or mm/dd/yyyy and the Numeration as Indian or International (If International, 10 lakhs will be displayed as 1 Million in amount in words field).
Enter the Currency Unit, Currency Subunit and Currency Symbol as required. Select Currency Subunit length – if you want to change subunit length up to available 1, 2 or 3 decimals.
In Caption Settings, enter the convenient captions to replace Receipt, VoucherNo, Narration, Expense Head terminologies in the application.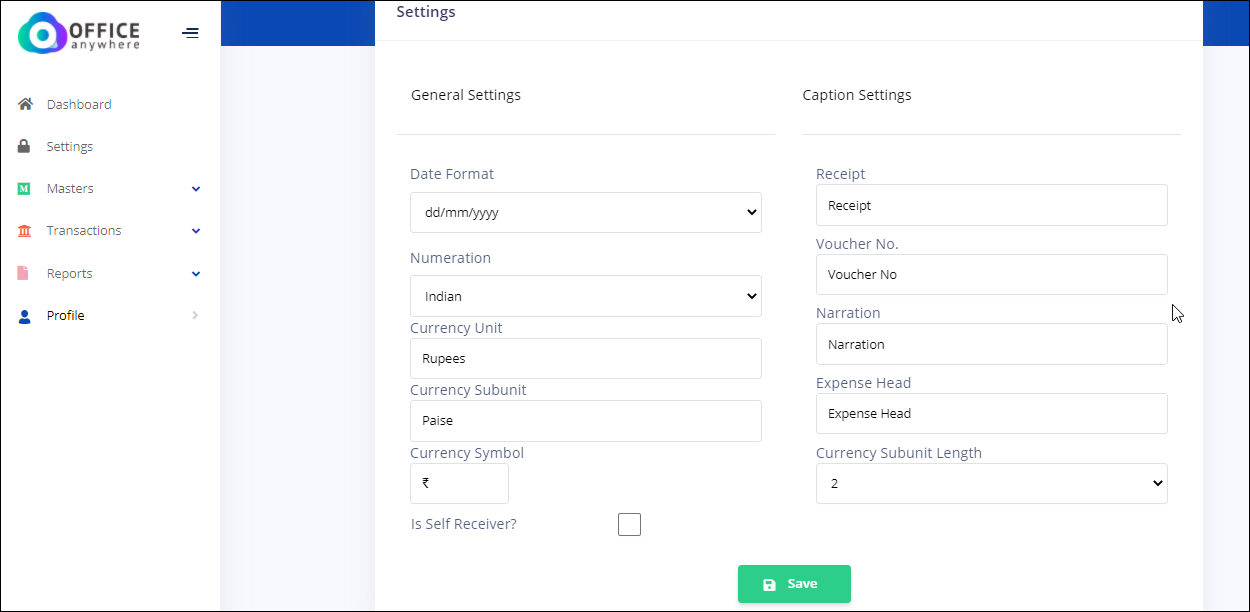 In General Settings, Enable Is Self-Receiver? If the employee assigned to the petty cash account should be considered as the receiver for any expense added in the system (Receiver master option will be disabled in this case).
Click Save.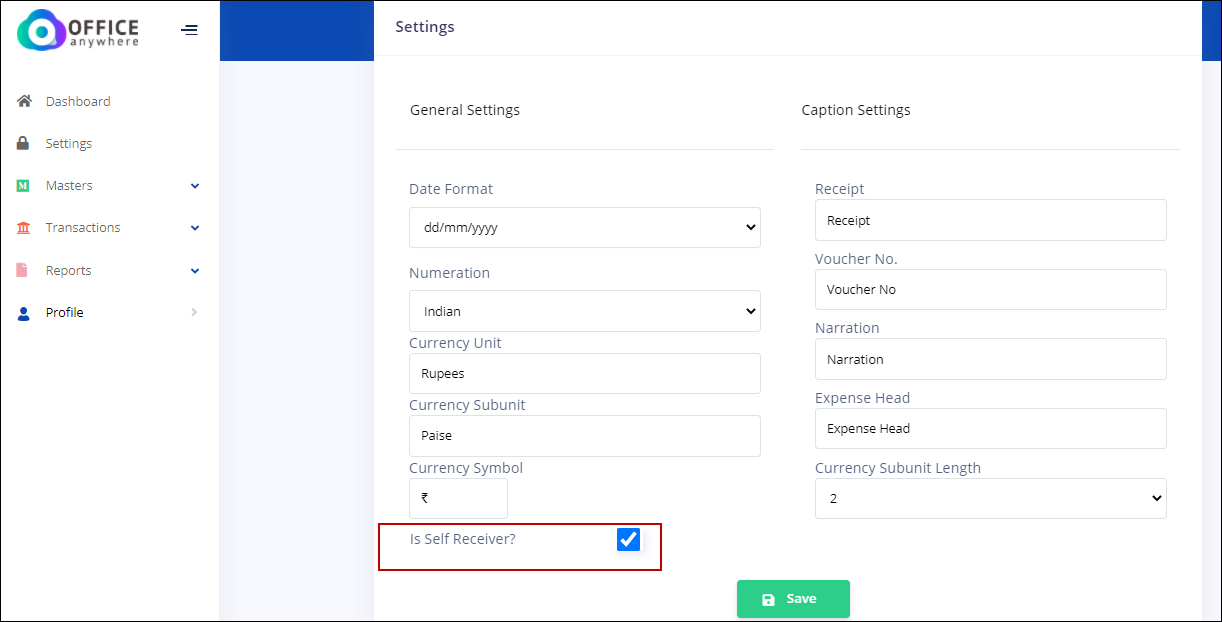 MASTERS
These are the entry forms where data can be entered once and will be accessible in various other forms as and when required. There are four Master forms in petty cash application which has to be updated initially to start using the application.
1. Petty Cash Account
2. Narration
3. Expense Head
4. Receiver Master
PETTY CASH ACCOUNT
Petty Cash Account will allow users to create accounts in petty cash along with its Managing Employee's name. To create an account in petty cash, select Petty Cash Account in Masters menu.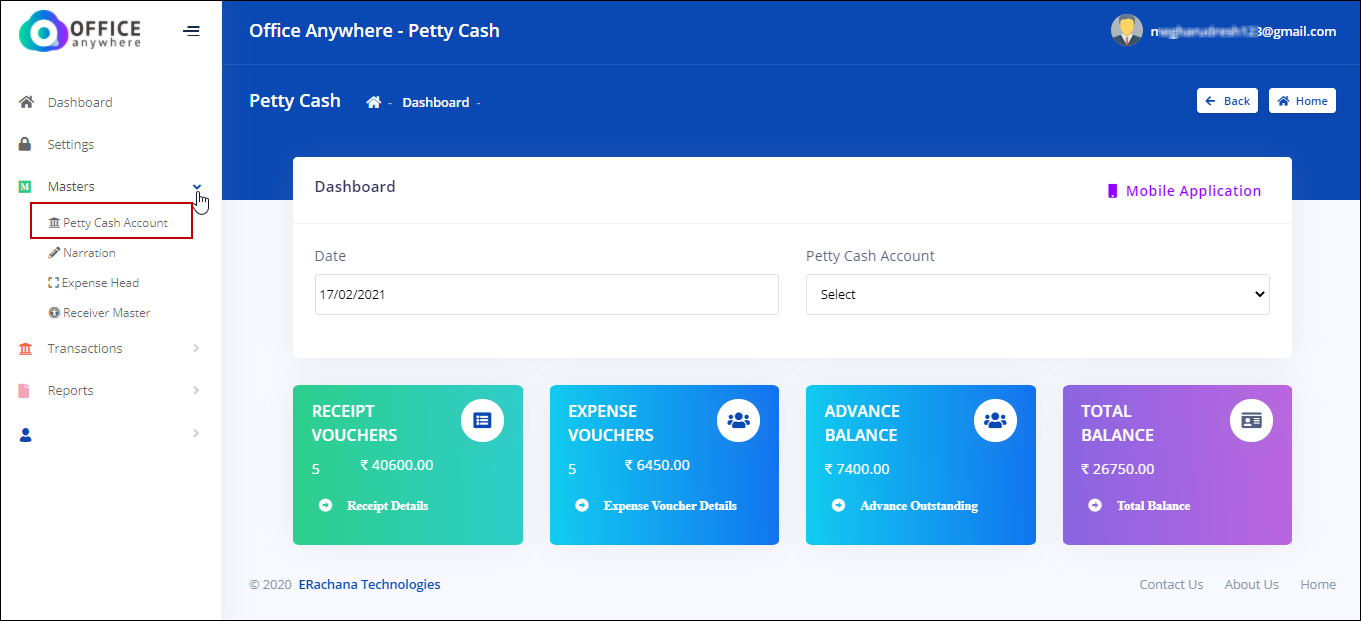 Click New. Enter details in AccountName and select EmployeeName, who manages the Petty cash transactions. Click Save.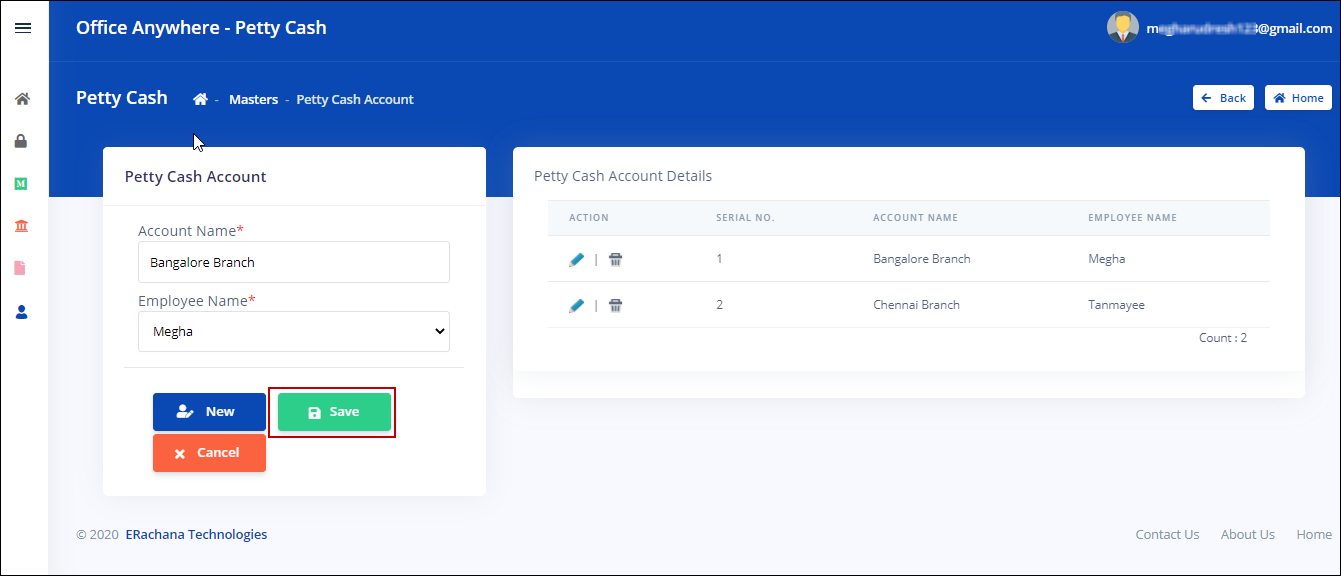 Click on Cancel button to cancel the previous action taken.

To Edit the data saved, click on the Icon shown below in Action column.

To Delete the data saved, click on the Icon shown below in Action column.

Note - Edit, Delete and Cancel button functionality will be the same in all the screens available Petty Cash application.
NARRATION
Narration is a short explanation of expense transactions. To enter narration, select Narration in Masters menu.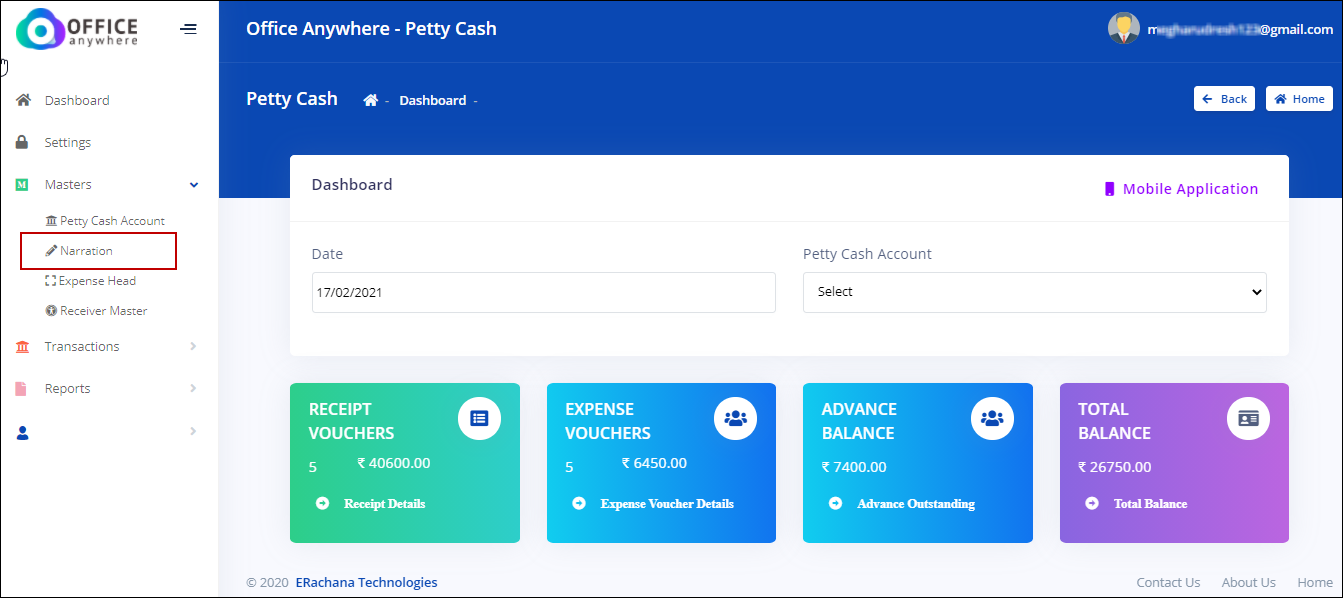 Enter Narration and click on Save.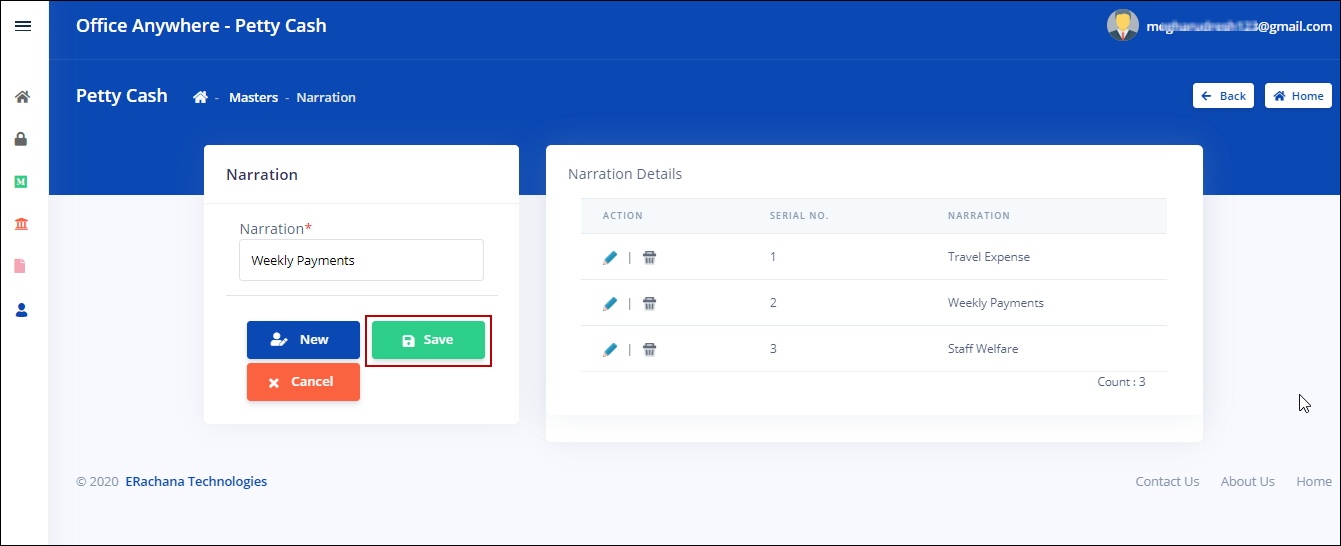 EXPENSE HEADS
Expense heads will allow users to enter Expenditure description. To enter expense head description, select Expense Head in Masters menu.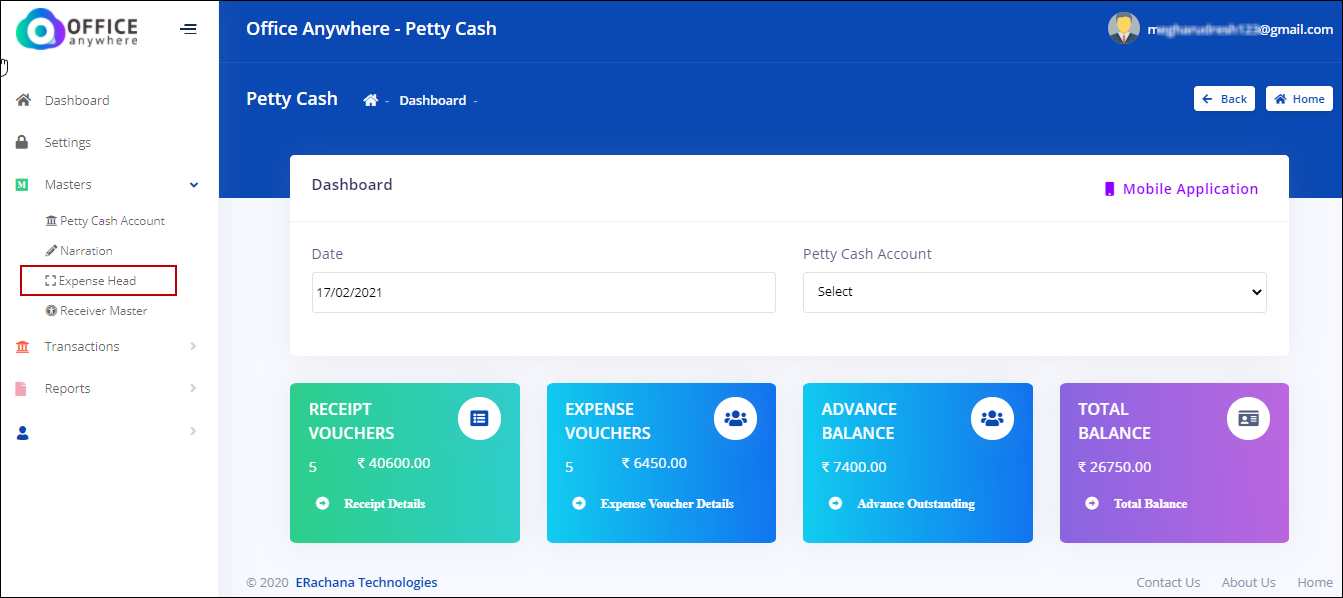 Enter Description and click on Save. Usual expenses like Travel Expenses, Stationery Expenses, Allowances etc. can be entered here.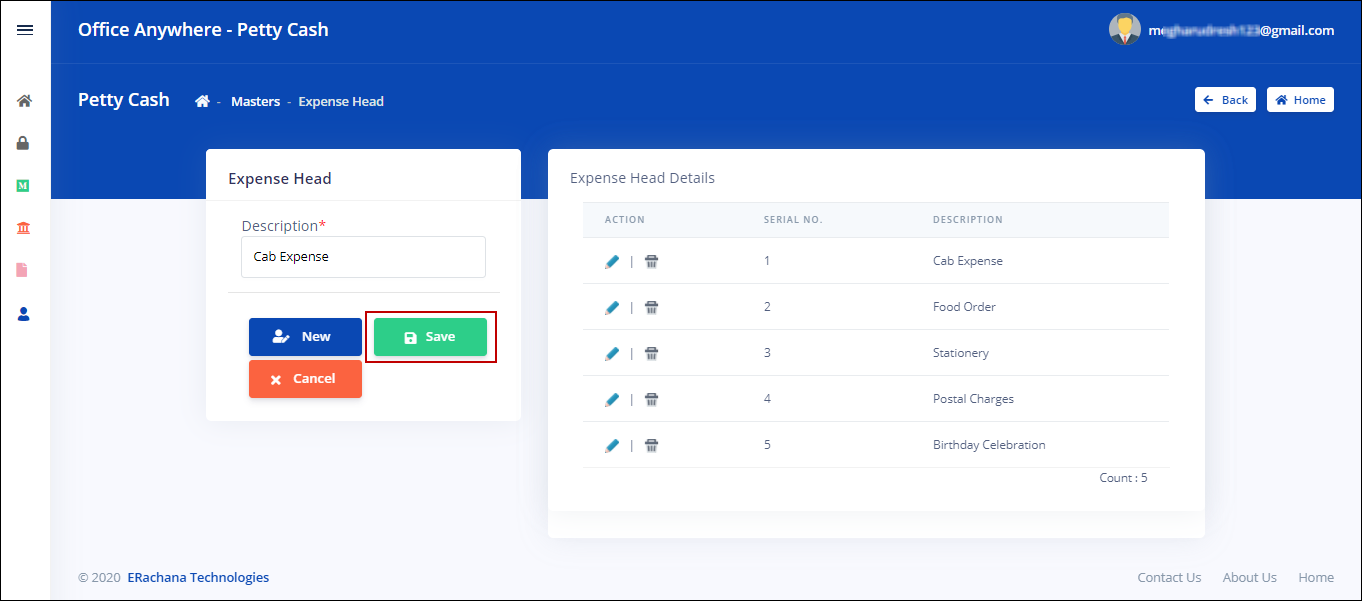 RECEIVER MASTER
Receiver master allows to enter petty cash receiver names. To enter Receiver name, select Receiver Master in Masters menu.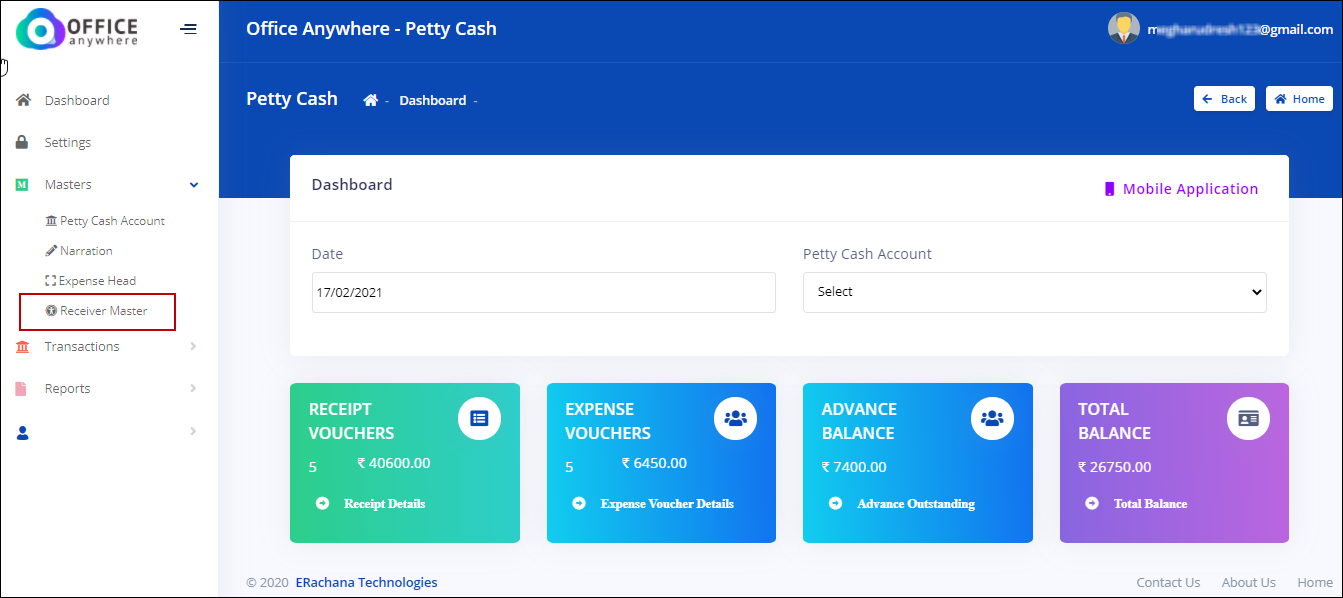 Enter Receiver Name and click on Save.